Eco delivery packaging is an alternative that hospitality entrepreneurs are taking advantage of. Especially those who want to diversify their target audience to attract more customers.
We are talking about packaging that meets the high quality standards that a product intended for the catering industry should have. They are practical, versatile, resistant, biodegradable and you can find them in a presentation that suits your interests
Don't worry if you still don't know how to choose ecological packaging for delivery. In this post we tell you everything you need to know to start contributing to the ecological balance.
Eco packaging for delivery: Do you know it?
yes! Nowadays, the hospitality sector has shown more and more interest in joining the fight for environmental conservation. This is with the intention of doing their bit for an issue of such importance and to capture the attention of all those customers who are aware of these issues
The hospitality industry decided to turn to eco-delivery as an alternative that is not aggressive with the planet. But, which meets the high standards of quality and immediacy that the modern customer demands in their deliveries.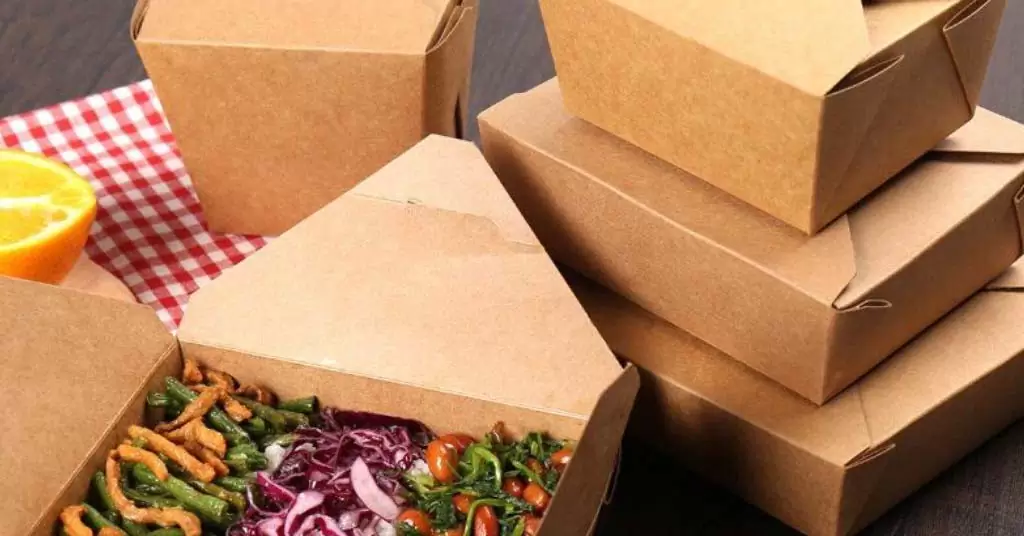 The eco-delivery has the goodness to reduce the waste that daily pollutes the land and water of our planet. To do this, they use a line of recyclable, reusable and compostable packaging.
These are ecological alternatives that you can find available on the market. They exist in different presentations such as vegetable plastic, bamboo, wheat, bagasse, wood pulp, paper and others that we will detail later on
what are the advantages of eco delivery and take away packaging?
Having a range of containers eco-friendly in your hospitality business will provide you with the following benefits
Safety when transporting food and beverages
Eco delivery containers are made of strong, lightweight and mouldable materials. This is so that you can ensure safe deliveries and enhance the shopping experience of your potential customers.
The hospitality industry is increasingly participating in these environmental initiatives. That forces them to have only products that allow them to transport food and beverages in a practical, convenient and safe way.
Fully customisable
We are talking about a line of packaging that you can customise to the essence of your brand. So that you can ensure harmony between all the elements that make up your catering business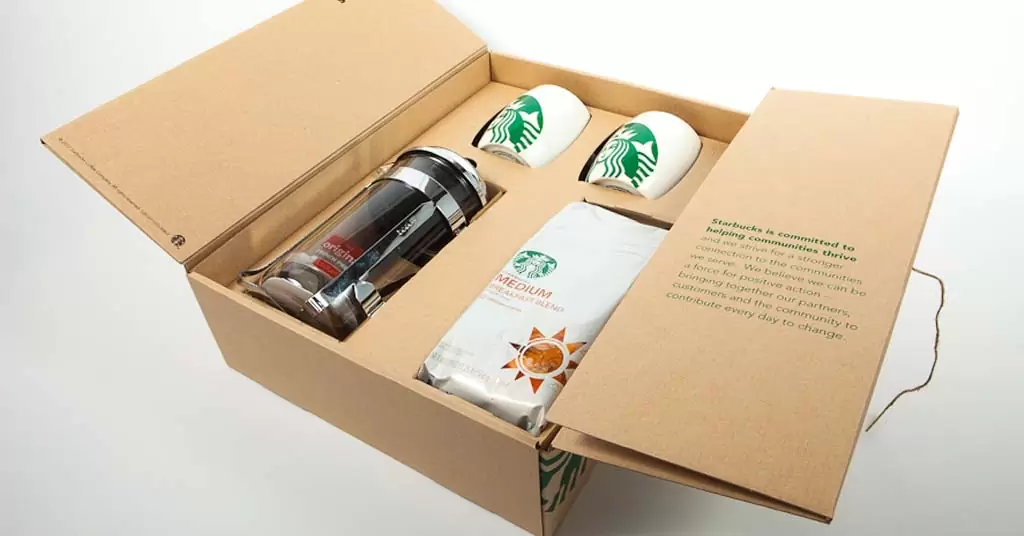 When we talk about customisation of ecological packaging for the hotel and catering industry, we don't just mean that you can print your logo. You can also customise them to the colour and size of your choice.
They complement your marketing strategies
This attribute is related to the previous one, as customisable packaging allows your brand to reach a wider audience. Simply put, more people will know about your gastronomic services
The more customers know what you do in the hospitality market, the more likely you are to increase sales. Therefore, it is an investment that will help you keep your financial profitability afloat
Refresh your brand image
The number of customers who are aware of climate change is increasing daily. This is a niche that only appeals to venues that have decided to adopt green policies to save planet earth.
If you opt for the packaging eco-friendly for deliverynot only will you attract the attention of this niche, but also your brand will have a better perception in the market. In other words, customers will feel more comfortable in your premises, knowing that you care about environmental conservation
Environmentally friendly
The best attribute of eco-friendly packaging is that it allows you to have a quality product that does not harm the environment. This is an important contribution nowadays, considering the level of pollution in the oceans
It is an alternative adapted to the needs of the moment. Remember that the list of conscientious businesses is growing, and if you wait until you are last, you will have nothing to make a difference
what materials are used to make eco-friendly packaging?
Here's a look at the materials used to make eco-friendly packaging
Kraft paper and cardboard
Kraft paper and cardboard are among the most commonly used materials when it comes to making packaging for the catering industry. Mainly because it is one of the cheapest materials on the market.
Theywithstand knocks, scratches and marks adequately to ensure that the food arrives in good condition to the customer's hands. In addition, they can be printed with your company logo to promote your brand even more
Sugar cane
Sugar cane packaging is biodegradable and fully compostable. This is because it comes from the fibrous plant residue of sugar cane juice. A material that composts quickly and leaves no visible toxic residues.
We are talking about a material that is resistant, flexible and can withstand high and low temperatures. That means you can get a lot of use out of it in your restaurant, especially when you need to make home deliveries
Palm leaf
Palm leaf packaging is another compostable option available on the market. They are suitable for both low and high temperatures, in fact, you can put them in the oven, microwave and freezer without any problems.
They are one of the most aesthetically pleasing options you will find in the eco-friendly packaging market. For this reason, they are suitable for serving catering on elegant terraces and also for less formal gatherings
Corn plastic
Bioplastic packaging is one of the cheapest and strongest alternatives you'll find. These two characteristics make them a favourite of many businesses in the catering sector, especially those looking for quality.
We are talking about a renewable plastic that you can use not only for your home food deliveries, but also for catering services. Undoubtedly, a versatile and environmentally friendly product.
Wood
Wooden containers are characterised by their natural insulating properties. This means that they cool and heat up slowly, which helps to preserve food in an optimal state.
Wood is a biodegradable and reusable material. Not to mention that it is one of the most resistant materials we will mention in our list, so your food will be well protected
Bamboo
Bamboo packaging stands out in the catering industry because it's both beautiful and durable. In addition, they do not absorb food odours or flavours, so they are very useful for use in your restaurant kitchen
Another feature of these containers is that they are shock resistant. That means that in case they fall on the floor, they will remain in good condition and you can continue with the home delivery without any problems.
Pine flakes
Pine needle containers can be used to hold different types of food. In fact, you can use them for kebabs, selected tapas or fast food. The latter, in particular, requires good quality products.
Generally, containers made of pine leaf have sophisticated presentations. Therefore, they will come in handy for elegant restaurants, where they care about the quality of the food as well as its presentation
Coconut
Coconut bowls are made from coconut shells. The water and meat of the coconut is extracted until only the shell is left. It is a way of giving a second life to an interesting element
This type of ecological packaging has a small layer of coconut oil that keeps it hydrated. So it will keep its shine and you will be able to offer your customers a good presentation in their orders.
Where to buy organic delivery packaging online?
On the internet you can find several online shops dedicated to the sale of organic products for the catering industry. All with a wide variety of options that vary in price, design and quality for you to choose from according to your interests
However, for those who are looking for a reliable, safe and high quality option in eco-friendly delivery packaging, Greenuso is your best choice for delivery packaging. Mainly because they have carved out a niche for themselves in the industry thanks to their wide variety of options to choose from, high quality and affordable prices, not to mention their own brand.
At Greenuso you will find sushi packaging, ice cream containers, salad packs, among other options (chicken, sandwiches, burgers, pizzas). Have a look through their range of eco-friendly delivery packaging until you find a line you like.
And if you want to find more content similar to this, we advise you to keep an eye on our website.