do you want to know the new sustainable packaging to run your business in a responsible way according to market demands? If so, today we bring you good news. In this publication we will inform you about which materials, styles and actions you should incorporate in your packaging operations to achieve sustainability.
Every year, the hospitality industry incorporates new practices to meet the needs of its customers from an environmentally friendly perspective. For this reason, it is important that you are aware of these changes to stay at the forefront and stand out
With this in mind, Greenuso presents the main sustainable packaging trends that will boost your packaging service to the highest level:
1. Paper bottles
The Carlsberg company developed a paper bottle, which revolutionised the sector and opened up a path of sustainable possibilities. Based on this experience, more and more beverage businesses are joining in with the desire to achieve similar results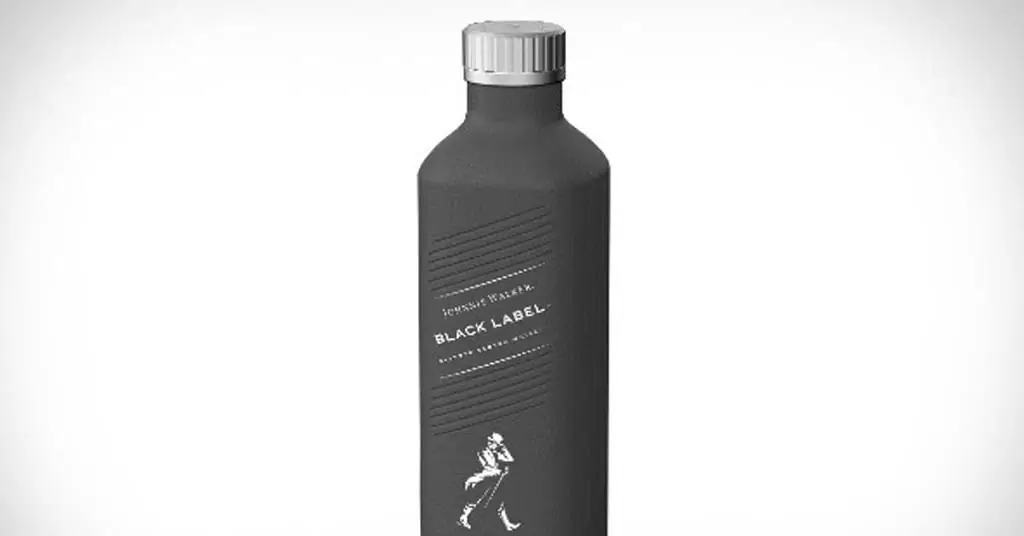 This is the case of Johnnie Walker, which designed its own recyclable bottle, completely free of toxic materials on its label. On the other hand, the Absolut vodka company has launched a series of 100% recyclable packaging for the European market.
According to specialists, this trend can reduce your carbon footprint by up to 84%. And compared to traditional bottles, it shows that you can achieve great results in caring for the environment
2. Packaging managed by Artificial Intelligence (AI)
For many businesses, selecting the optimal packaging size for each product takes a lot of work and time. Especially if you have an organisation that offers goods with different dimensions and characteristics
In this sense, incorporating AI solutions will help you define the measurements of your packaging with absolute precision. In addition, such systems have the ability to quickly determine how you can leverage your service to include multiple items in the same packaging
This will make the process more sustainable by reducing materials, gas emissions, waste and transport costs. Definitely an interesting trend to watch out for this year.
3. Flexible surfaces
Another trend arriving this season is packaging that can be adapted or moulded to different spaces. And they are not only popular because they are made of environmentally friendly materials, but also because they optimise the transport and storage process.
This has attracted the attention of a multitude of companies that are turning to creative and efficient solutions. For example, corrugated paper bags, kraft cardboard cones and cylinders and other resources that you should use for your delivery services. And the best thing is that it is very affordable in most countries and adapts to different types of budget
4. Organic inks
This group of eco-friendly options includes vegetable in ks that are used for printing products or labels. Their advantage is that when they are discarded, they do not generate toxic compounds that are harmful to nature or human health.
For example, soy ink degrades more easily, spreading more easily to reduce costs and waste. On the other hand, it is an important element to personalise your products and convey the style you want to your customers.
5. Edible packaging lines
Sometimes the taste of a sweet treat can be so delicious that it makes you devour the packaging. No doubt, it's something we've all experienced at one time or another. And in fact, this is what the next sustainable packaging trend is all about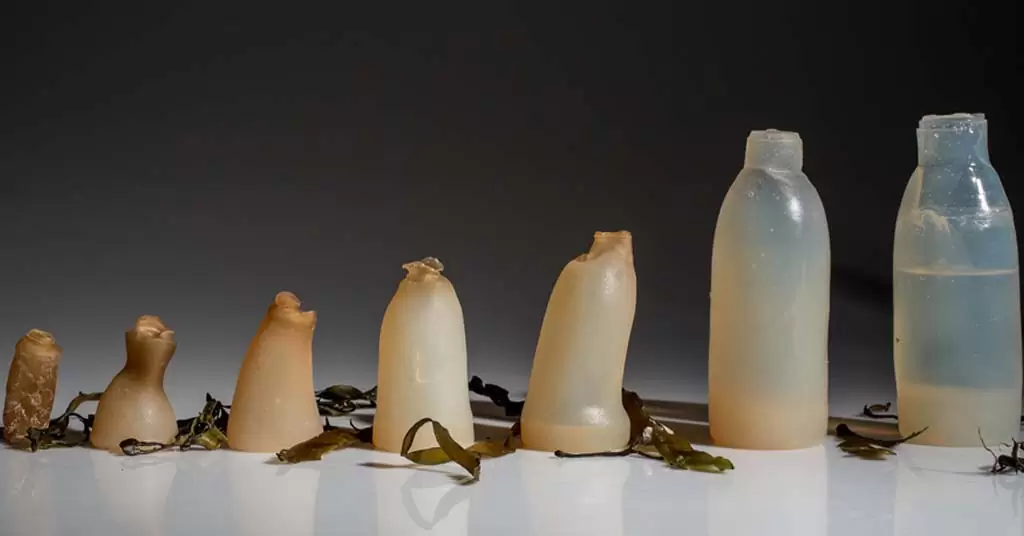 The most notable material here is made from algae and is used for sandwich wrappers. Another example can be seen in the form of an eye-catching cup for edible beverages
It is made from non-GMO grains, and its quality allows it to withstand high temperatures to protect the integrity of the customer. As a result, they will enjoy a great experience that enhances loyalty to your products.
6. Plantable packaging
This packaging is created to provide an eye-catching way to take green to new levels. As your customers will be able to care for nature through a creative approach
You can see this in Chocolates Bloom, which revolutionised the market with the first plantable packaging to suit the tastes of its customers. As a result, mint and orange trees, among many others, were born.
Similarly, the sustainable company Botanical Paperworks developed a project to make its paper trees popular. When planted, the material would grow into various species of flowers, vegetables or herbs
7. Bioplastic materials
A strong trend for food packaging and delivery services is the use of naturally extracted biomass packaging. The look and feel of these products are very similar to conventional plastic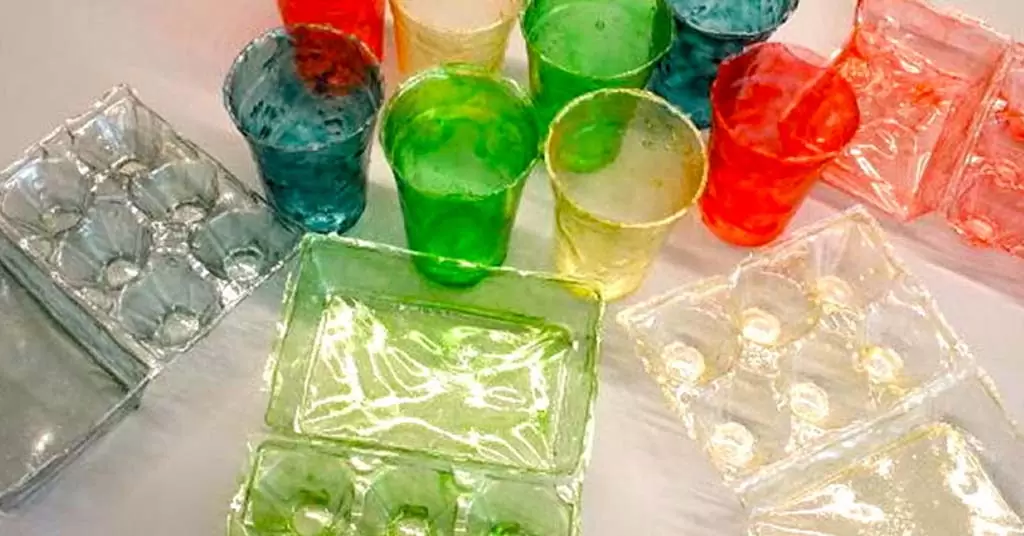 However, they come from highly renewable sources that do not impact the environment during extraction, handling and disposal. Among the most commonly used biomass sources are wheat, dairy and animal protein. In fact, many prestigious restaurants in Europe already use bioplastic packaging to reinforce their image of environmental commitment
In addition, experts claim that the manufacture of these materials generates less air pollution compared to other packaging options. More importantly, they contribute to reducing gas emissions that contribute to global warming.
8. Replace the bubbles in your envelopes
Envelopes made with a layer of paper and a layer of bubbles degrade in nature with greater difficulty. They are also more difficult to process in recycling plants, as separating their components is a challenge.
In this respect, some environmentally conscious hospitality companies are opting for envelopes made entirely of paper. This alternative is very strong and durable, as it has 4 layers bonded together with water-based adhesive.
When the temperature rises, the wall thickness expands to form a protective surface. Best of all, it achieves high levels of security in a 100% recyclable manner.
9. Sustainable waste
This is an effort to push the circularity of materials from a wider perspective. Start by taking a close look at the waste you generate, and then determine strategies for reusing it in your products.
One example of success can be found at IKEA, which differentiates itself from its competitors with its buy-back service. This consists of giving redeemable coupons for each piece of old furniture brought in by customers.
On the other hand, Corona recently developed a new packaging made from recycled wood fibre and barley. The interesting thing is that this was the main waste produced by the brewery in the production of its products. And the best thing is that they obtained a sustainable material that uses less water, energy and chemicals with high levels of quality.
10. Emerging materials
The benefits of biodegradable, compostable and recycled materials are widely appreciated by the hospitality industry. In fact, they are already part of our everyday lives. For that reason, they have made their way into European legislation and into the preferences of millions of customers
Consequently, emerging sustainable materials are coming with authority to position themselves among the most widely used options. This is the case for cellulose, bamboo fibre, sugar cane, and kraft cellulose packaging among many others
In fact, some presentations resemble the transparency of plastic and are a sustainable solution for the foodservice sector.
11. Minimalism
More and more people are rejecting the option of using disposable bags and packaging because of their desire to go back to the basics. Instead, they prefer to bring their own packaging and thus strengthen their ecological vision
and how does this new behaviour benefit you? This is an opportunity to reduce the costs associated with packaging and to dynamise other production processes in your company
Undoubtedly, a gastronomic trend that you should not miss packaging recyclable eco-friendly trend that you should not miss out on.
12. Touch vintage
This is a behaviour that began its growth in decoration, and is currently reflected in packaging, plates and glasses. To implement it, you will have to capture a classic style with elements that rescue the elegance of other times.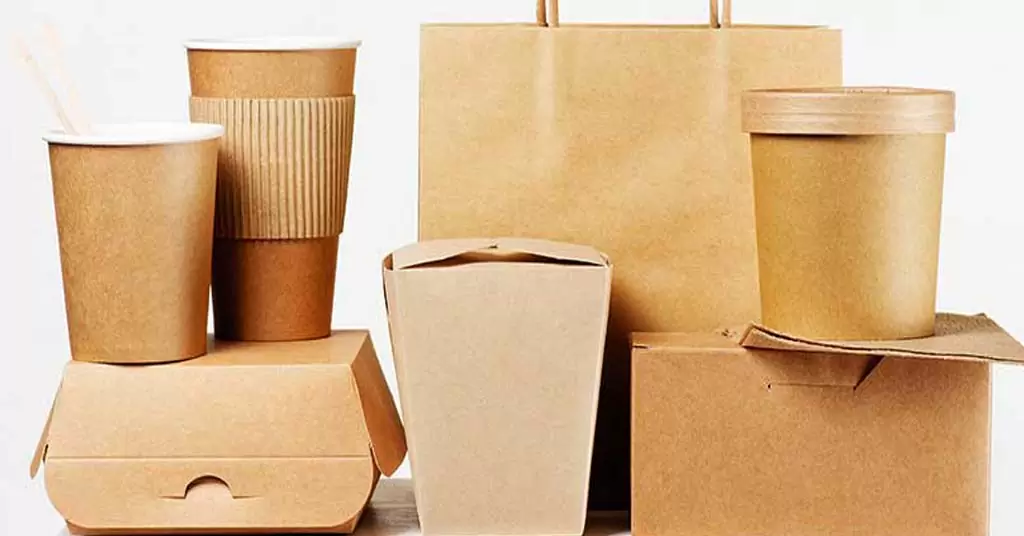 Use light natural tones, with an aesthetic similar to the texture of wood, ceramics and subtle landscapes without overloading. Undoubtedly, it is a trend that has been firmly maintained and enjoys wide popularity in the restoration industry.
13. Options for packaging reusable
Being sustainable is not only about going for materials that degrade easily in nature without the help of man. It is also about the opportunity to reuse as much as you can to produce less waste.
Take this opportunity to start a line of reusable packaging that your customers can take home. It would be best to invest in items such as PET plastic, cardboard or glass with self-closing systems for a better experience.
14. Use of mono-materials
Another sustainable packaging sustainable packaging that we present to you is the use and preference of mono-materials. This strategy consists of selecting only one type of raw material for your service, and replacing packaging that combines several elements.
Currently, larger companies are promoting the use of mono-materials, and it seems that this preference will continue to grow. So, you have a great opportunity to put your new sustainable values into practice.
15. Compostable bags to carry your goods
Compostable products are those that degrade with human accompaniment to produce compost or other beneficial products. Today, this trend has become a movement in the sustainable packaging sector.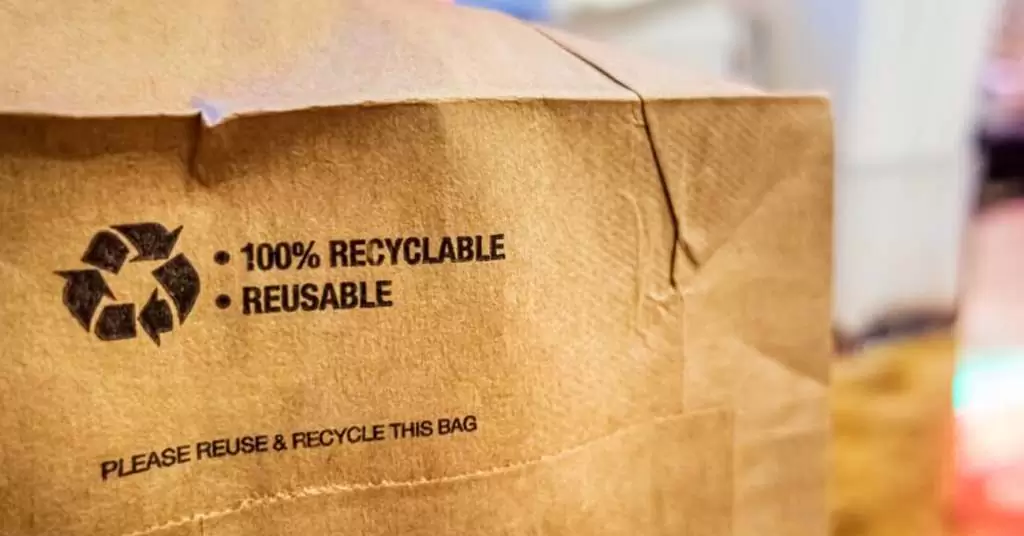 So, to keep up with market demands you should incorporate compostable paper bags, properly identifying their attributes. This will have an interesting effect on your consumers, who will feel proud to contribute to the protection of nature
This alternative is very environmentally friendly and will continue to grow over the next few years. So incorporate them in your services, taking care that they come from certified suppliers to ensure the processes and their origin
16. Protect with honeycomb cardboard
It is a fact that this material, used to manufacture boxes and other packaging components, continues to gain a following. When compared to other sustainable packaging, it will bring you greater environmental benefits
Firstly, its raw material is recycled paper, making it a naturally sustainable alternative. Moreover, introducing it into new production cycles is economical and much more efficient than most of its competitors.
Moreover, it has a great capacity to protect the contents of the boxes and works as a great heat insulator. This gives customers peace of mind, knowing that the goods will be in the best condition for transport. Importantly, its proven quality in the agricultural and sanitary sector makes it a highly efficient use of its attributes.
17. Antibacterial packaging
The food and beverage industry has to deal with perishable products and the increased likelihood of spoilage. This has led to a great deal of research to determine which packaging is most efficient for such goods.
Added to this is the importance of reducing food waste to eliminate global hunger. Especially in a globalised world, where consumption patterns have resulted in tons of organic matter ending up in landfills
In this regard, it is important to opt for essential oils for their natural disinfectant qualities. In addition, there are seafood-based polymer structures that have shown great efficiency in counteracting the effects of degrading micro-organisms.
18. Sustainable packaging with technology
By placing QR codes on the surface of your packaging, you can convey more information to your customers. From the place of origin, ingredients, linked suppliers and much more. As a result, you include the story behind the product to satisfy the needs of the most demanding customers.
Although this technology has lost followers in other industries, it is still starting to make its way in the packaging. The limit of its digital applications is only conditioned by your creativity
This is demonstrated by Toks Restaurants, who print QR codes on their wrappers to track their projects. Likewise, Pepsi established an alliance with some artists to promote the Gift it Forward campaign. This consists of a code to direct their prizes and thus maintain a closer contact with the customer.
19. Digital labels
Another trend this year is to put smart digital labels on your food packaging. This way, diners will have instant access to the status of your products to check if they are fit for consumption.
It is certainly a technological break through for the sector and will project you above your competitors. Because the shopping experience will reach places they didn't know about before.
And the best thing is that these are universal elements. That is, they can easily be applied to other packaging such as cosmetic and pharmaceutical bags.
20. Packaging customisable to communicate sustainability
The actual sustainability of a business is a bit tricky to convey, as it depends on the credibility of the brand. And when it comes to products purchased in a digital shop it is even more difficult, as you can't touch them.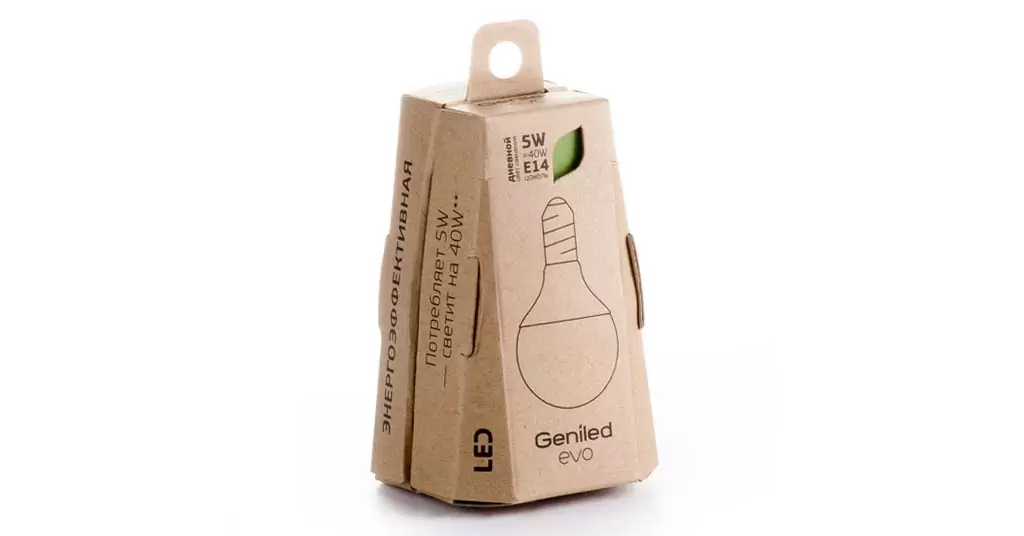 As such, companies that design and manufacture packaging are challenged to come up with new ways of communicating their values. The trend is to print messages on the surface of boxes about the importance of caring for the environment.
Combining this with the design and colours of your boxes influences the desire to buy through empathy. Since the number of people who want to join in the conservation of the planet continues to grow, they will feel close to the message
We end this interesting post about the new trends in sustainable packaging and how you can take advantage of them in your catering business. From now on, all you have to do is implement these practices to enjoy their valuable benefits. Contact us in the corresponding section to receive personalised advice on your eco-friendly packaging. We look forward to hearing from you!