Ecological restaurants: do you know them?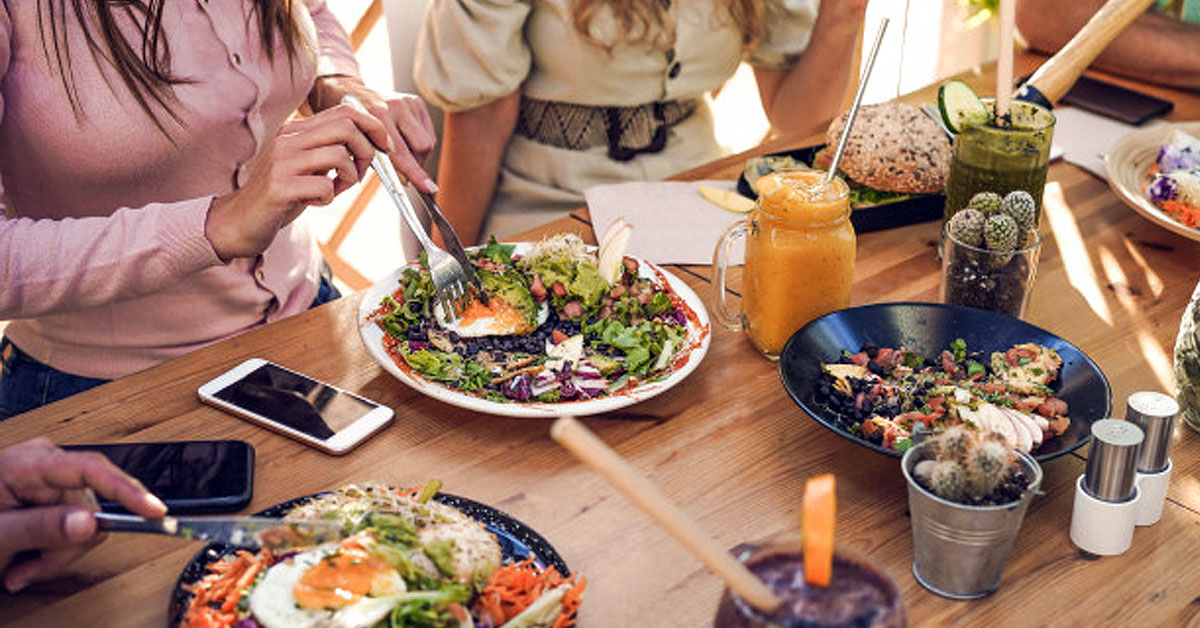 Every day that passes people are more aware of the care of the environment and want to be an active part of the change, therefore, ecological restaurants are more and more fashionable.
Motivated by this growing trend, more and more entrepreneurs in the hotel and catering sector are adding to the need to create or change the vision of their business that is environmentally friendly.
In addition to contributing to the reduction of waste and greenhouse gas emissions, they are committed to chemical-free food that has been produced by small and medium producers, sustainable sites, and energy-efficient equipment, among other measures.
If you want to know more about this organic restaurant movement, read on and learn about this laudable gastronomic trend, what are the highlights of this type of establishment and some reasons why you will want to invest in this type of restaurant.
What are organic restaurants?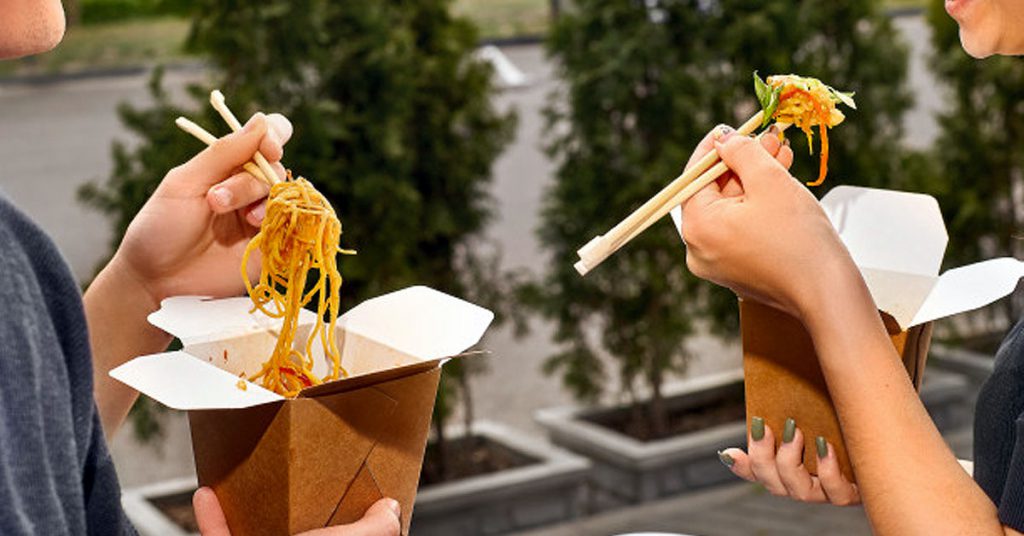 An organic restaurant is an establishment that chooses its furniture, equipment, utensils and food that meet the necessary conditions to not produce contamination.
This means that the furniture is made from reused material, the equipment in the premises is energy efficient, the utensils must be biodegradable or reusable and the food must be obtained naturally, among other aspects.
The fact that a restaurant is organic is not an indication that it only serves vegetarian or vegan food, although it is thought to be the case, the concept goes much deeper than just the type of food.
These establishments can serve all types of meals as long as the products bought from the suppliers have not been subjected to chemical processes and the animals have not been tortured at the time of slaughter.
Characteristics and rules to follow in organic restaurants
To set up and open an organic restaurant it is important to follow a set of recommendations, so that it will be the type of business that people want to visit.
It is important to comply with the ecological considerations of the restaurant, otherwise people might stop visiting your establishment for being a false environmentalist who takes advantage of the issue to generate profits.
Some of the characteristics that every organic restaurant must meet are
Produce some vegetables
Whether in the makeshift gardens on the premises or on nearby land, grow food seeds that are easy to care for and harvest.
In this way, you have control over the quality of some foods and it adds value to the dish because it is privately grown.
Some of the products you can grow are peppers, tomatoes, leafy vegetables and even some fruits like strawberries.
Serving sustainable meat and seafood products
The meat of land and aquatic animals had to be extracted in a torture-free and humane process with them.
This requires that the animals develop in a wide and comfortable space, that they are fed with grass and do not suffer from stress.
In the case of fish and shellfish, these foods should only be purchased from fishermen who comply with sustainability regulations, that is, who do not fish using methods that are dangerous to the marine ecosystem.
Making compost with the waste
Organic restaurants comply with the three Rs rule. So they reduce, recycle and reuse most of the products consumed in their restaurant and shrinkage is no exception.
With the leftovers of the clients' food, the loss of food when cooking it or those that are in bad condition, a compost is made that is placed in the private garden of the restaurant to transmit the nutrients to the plants.
Reusing the oil from the kitchen
As an important point, it is forbidden to throw oil down the drain. This action, although it seems harmless, is capable of clogging and even damaging the pipes of your restaurant and the sewage system.
The old oil should be served in a glass container with a lid and taken to the green points to be reused in the manufacture of products such as oil for vehicles.
On the other hand, you can also use it to make products, such as candles or handmade soaps that are part of the restaurant's ecological decoration.
Offer products made by the restaurant
In order not to have to use processed foods or foods containing chemicals, the best option is to produce your own food.
Some of the products that your business could make include sausages, vinegar, pickles or jams.
In addition, you can register the brand and start earning extra income by selling these handmade products.
Serving alcoholic beverages from a barrel
Beer and wine are some of the drinks that are preferred to be served directly from the barrel to reduce their price, since they do not come in the typical containers.
Besides being an economical method, it can be part of the restaurant decoration thanks to the natural and rustic look of the wood.
Serve the food in biodegradable or reusable products
Currently, there are several companies that manufacture biodegradable utensils with materials such as rice husks, bagasse and recycled paper.
These materials have the strength to serve the dishes ordered by the customer at the command and when they finish eating, be discarded.
The best thing is that they do not generate any damage to the environment because they were made to biodegrade in less than a month.
Reasons why customers prefer an eco-friendly restaurant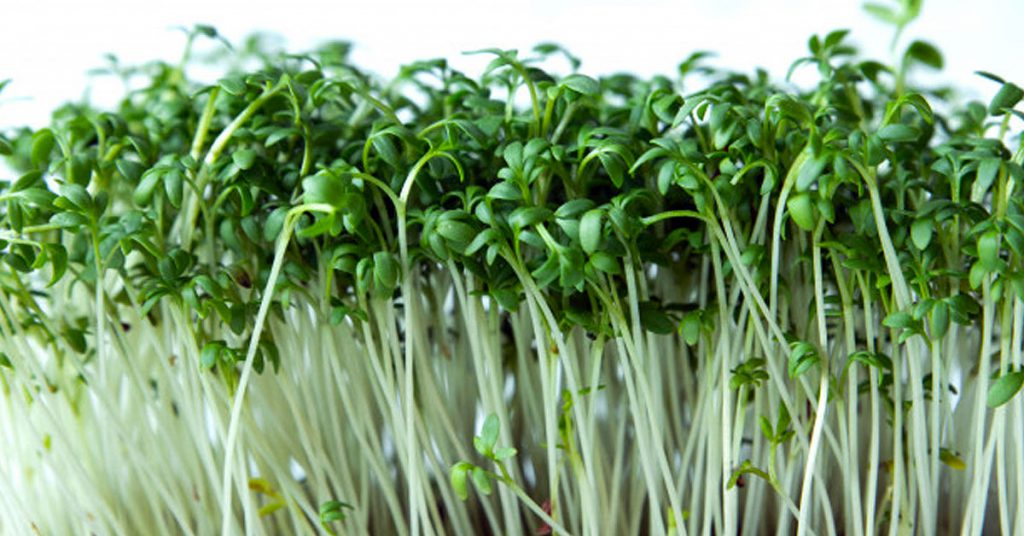 The novelty and innovation of organic restaurants has attracted people's attention and they are frequently visited.
In addition, there are economic and health factors that attract customers to visit these types of establishments frequently.
Among the four main reasons for the preference of organic restaurants, we find
Dishes made with healthy foods
Organic restaurants do not serve food that has been genetically modified, products treated with chemicals, or proteins obtained through animal cruelty.
As they do not contain any chemical substances, they retain their nutritional properties and bring a great taste to any dish.
The fats used for cooking in organic restaurants are polyunsaturated, so it prevents blood pressure or heart problems.
Comfortable and relaxing atmosphere
As the decoration of the ecological restaurants is made with recycled material, it gives warmth to the establishment.
Also, by using recycled products along with ranges of green and brown colors, it gives the environment a natural feel and people feel like they're on a picnic.
Variety on the menu
Organic restaurants use 100% natural and seasonal products, so they have the ability to change their cuisine according to the season.
This allows customers to taste dishes different from those they are used to consuming and not to get bored of that business.
Affordable prices
Although it may not seem so, ecological restaurants offer better prices than conventional establishments.
It is not common for a restaurant to offer its customers quality in the dishes, variety in the menu, a perfect environment, low prices and care for the environment without having a star strategy.
The food is purchased from gardens or from small local producers, so the costs of the products are low and do not affect the scale of each dish served in organic restaurants.
Do you need utensils for your organic restaurant?
In Greenuso's virtual store, we offer you a catalogue of utensils that will help you to maintain a good decoration of your restaurant, while you have resistance and quality of the products that you need for the operation of your business.
Among the products we offer you are glasses, plates, trays, cutlery, stirrers, cups, napkins, napkin rings, tablecloths and take away containers.
Each of these products are made with natural materials that biodegrade when discarded or are reusable, both ways give you the quality and resistance you are looking for at the best price.
To certify their correct manufacture, they have the ecological seals that prove that their origin is natural and sustainable, and that they have the capacity to biodegrade or be used as compost.