Stress in the kitchen is one of the main problems facing restaurants. The frenetic pace and conditions in this space can have a very negative influence on the staff.
For this reason, at Greenuso we want to show you 10 infallible keys to manage stress in your hospitality business, specifically in the kitchen. So, take notes to achieve the balanced and harmonious work environment you need for a quality service. Are you ready? Let's get started!
Stress in the kitchen What is it?
You may not know it, but the health of your staff is at risk. Stress can be defined as the physiological, behavioural and emotional reactions of your workers to certain situations. In the kitchen, this state is characterised by enormous levels of distress, with a negative disposition towards their assigned roles in the restaurant.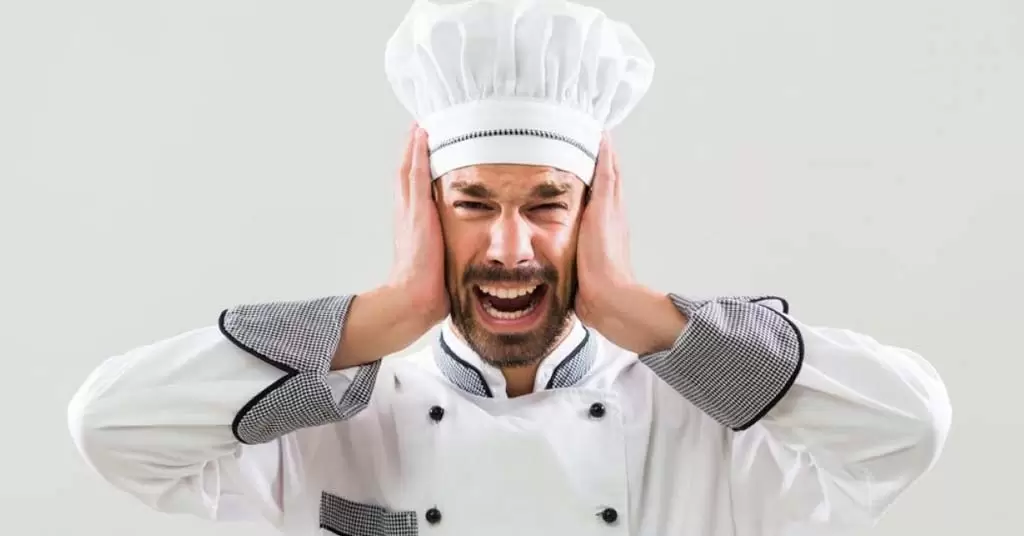 It has been proven that stress is a risk factor that can cause chronic muscle pain, heart disease, stroke, among others. It also alters mood, produces exhaustion and affects quality of life. This situation affects work performance, as it can generate real chaos and deteriorate service.
From the above, you can see the need to implement effective strategies to ensure a calm and healthy environment in your restaurant's kitchen.
How to keep calm in your restaurant: 10 infallible keys
Although the above paints a worrying picture, you can reverse the stressful situation and achieve positive results. At Greenuso, we have your needs in mind, and that's why we present you with 10 keys to keep order in a restaurant kitchen:
1. Select staff who share your values
When we select employees for our restaurant, we must take care that those selected respect the corporate image and identify with its values. This will help them to strengthen a sense of unity, as they are clear about the direction they are going in and the things they have in common.
Remember that despite their differences in skills and personalities, the efficiency of the kitchen will respond to their ability to work as a team.
If your staff are well-matched, trust each other, and are clear about their roles, they will function naturally in times of stress.
2. Cleanliness in the workspace
It has been proven that a clean working environment promotes calm and harmony among employees. So, you should include in the routine of each workstation a space of time for them to tidy up everything they use during their day.
As an added bonus, practising cleanliness and tidiness also reduces the risk of food contamination, so it's a plus in your kitchen. And best of all, did you know that you can apply this approach to your home, car, or anywhere else you store your stuff?
3. Manage rotations wisely
Your staff are an important part of the restaurant, and they all give their best to get the job done on a daily basis. In addition, the effort that everyone puts into the long, hard days in the kitchen is invaluable. For this reason, it is difficult to find replacements who can fill the void left when they are absent due to unforeseen circumstances.
However, if we manage staff rotations wisely and in advance, we can avoid all the additional stresses and burdens.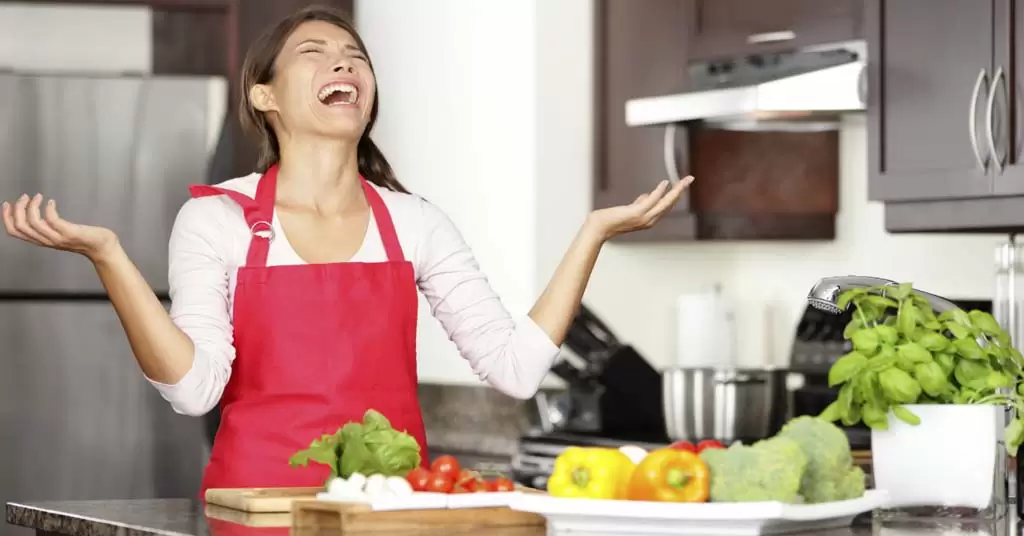 Postponing your team's holidays or days off because of a lack of qualified staff leads to dissatisfaction. In this respect, a good alternative would be to expand the staff with new members, in order to free up some of the staff's responsibilities. It is also advisable that everyone learns to master multiple processes in the kitchen, thus reducing stress.
4. Get plenty of sleep and exercise
We know this sounds familiar, but multiple studies have validated the effectiveness of physical activity and restful sleep in relieving stress.
These habits are great for your physical health, but more importantly, they also do wonders for your psychological health. They both help regulate dopamine and stimulate endorphin production, to simply make you happy. This doesn't mean that every now and then you can't make an exception to get out of a rut. But if you want to manage your current stress and take care of your future health, you need to think about all these aspects.
A suitable application for your restaurant would be to have the services of specialists who administer physical training plans and nutritional accompaniment to the staff. You are sure to see interesting improvements in the working environment.
5. Reward system. A way to break the routine
Sometimes the best cure for stress is simply to be nice. And what better reason to be nice than a job well done?
Along with breaks, small rewards can be a great way to stay productive, while helping with interpersonal relationships. It's just a matter of planning a reward system (they can be simple) that responds to your organisation's goals. And make sure that everyone can see evidence of the process to encourage them to improve.
By doing this, you send a message to staff that you care about them and value their work. In addition, you will generate an atmosphere of healthy competition that will break the day-to-day routine.
6. Promote punctuality
If you find that your staff are feeling stressed by schedule delays, a very healthy habit is to arrive early. Having a coffee, putting things away calmly and planning for the day helps to keep a calm attitude to challenges.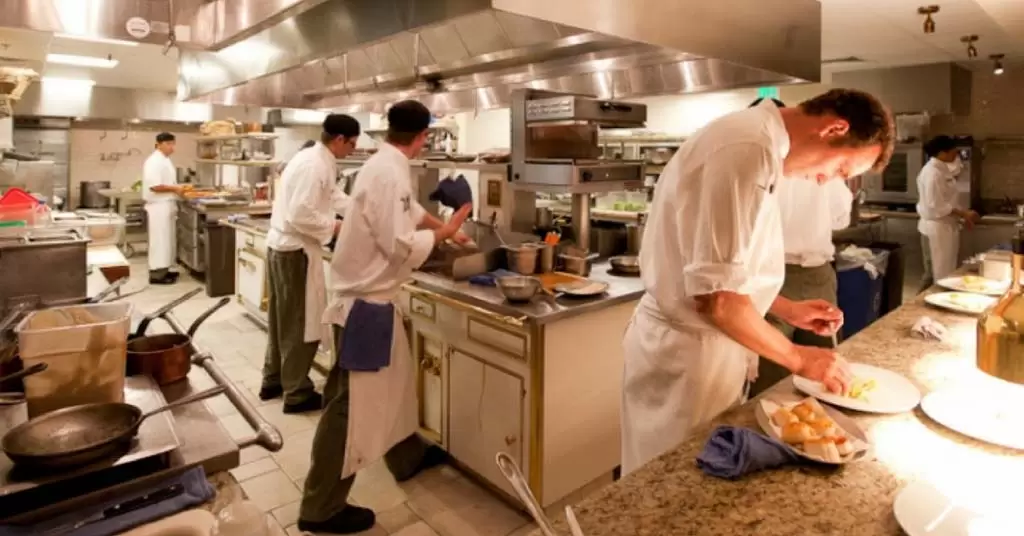 This is an opportunity to bring the team together to discuss corporate values. It allows them to evaluate the benefits of arriving early to increase productivity, collaborate with each other and start with the best. This key can be reinforced from the reward system suggested above.
7. Set boundaries
Often, the source of work stress is the feeling that the work is never finished. In this sense, communication based on respect and honesty can help you set limits and avoid excessive workloads. Sometimes it is necessary to say "no", especially if you want to manage your workload efficiently.
Try to establish spaces for dialogue in the restaurant, where you can freely negotiate the scope of responsibilities and reasonable limits. These moments will help your team get to know each other, encourage respect, and avoid the feeling of overwork.
8. Prioritise. A key to instant stress reduction
If you feel like you'll never get the job done, sometimes you simply need to realise that there are things that aren't as necessary. Ask your team to make a list of all the tasks they do in their job, and then list what is really important. As a result, they will be able to clearly visualise the priorities, and if they don't finish something, they will know that they can pick it up again later.
This practice makes each team member's work more efficient and avoids frustration. You will find it rewarding to know that they have the ability to accomplish all the important tasks assigned to them at a high level.
9. Write things down
Do your staff have too many ideas floating around in their heads, or do they struggle to keep their cool because of the anxiety of multiple tasks? Stick to an old-fashioned strategy: paper and pencil to follow up, sometimes just writing down clears the picture.
And for the more mobile savvy, there are alternatives such as Trello, Asana or Todoist. These programmes are designed to give you an overview of pending tasks or projects.
The best thing is, not having to worry about remembering to-dos frees up a surprising amount of emotional energy to get them done.
10. Always get the positive side of things
Despite applying the previous keys in your kitchen, it is certain that staff will sooner or later find themselves in difficult situations, tired or stuck. However, with everyone's help, that state of tension can be turned into positive energy. Remember, the last thing we want is for everyone to go home feeling bad.
So make an effort to see the positive things that are achieved and highlight them to your team (especially in times of stress). Walk up to their posts, encourage them with kind words, and acknowledge their work.
When they have meetings, ask them to evaluate their work performance, and mention new ways to improve. This will be a golden opportunity to assess who is feeling the most stressed, and to learn what obstacles are hindering their performance. And very importantly, it will give you first-hand data to make decisions about the restaurant's working environment.
And that is the end of our list of keys to keeping calm and eliminating stress in your restaurant kitchen . Remember that favouring the psycho-emotional health of your employees increases the quality of service in your catering business.
From Greenuso we encourage you to put them into practice and review other publications related to the subject. We look forward to seeing you!