List of packaging materials that can never be missing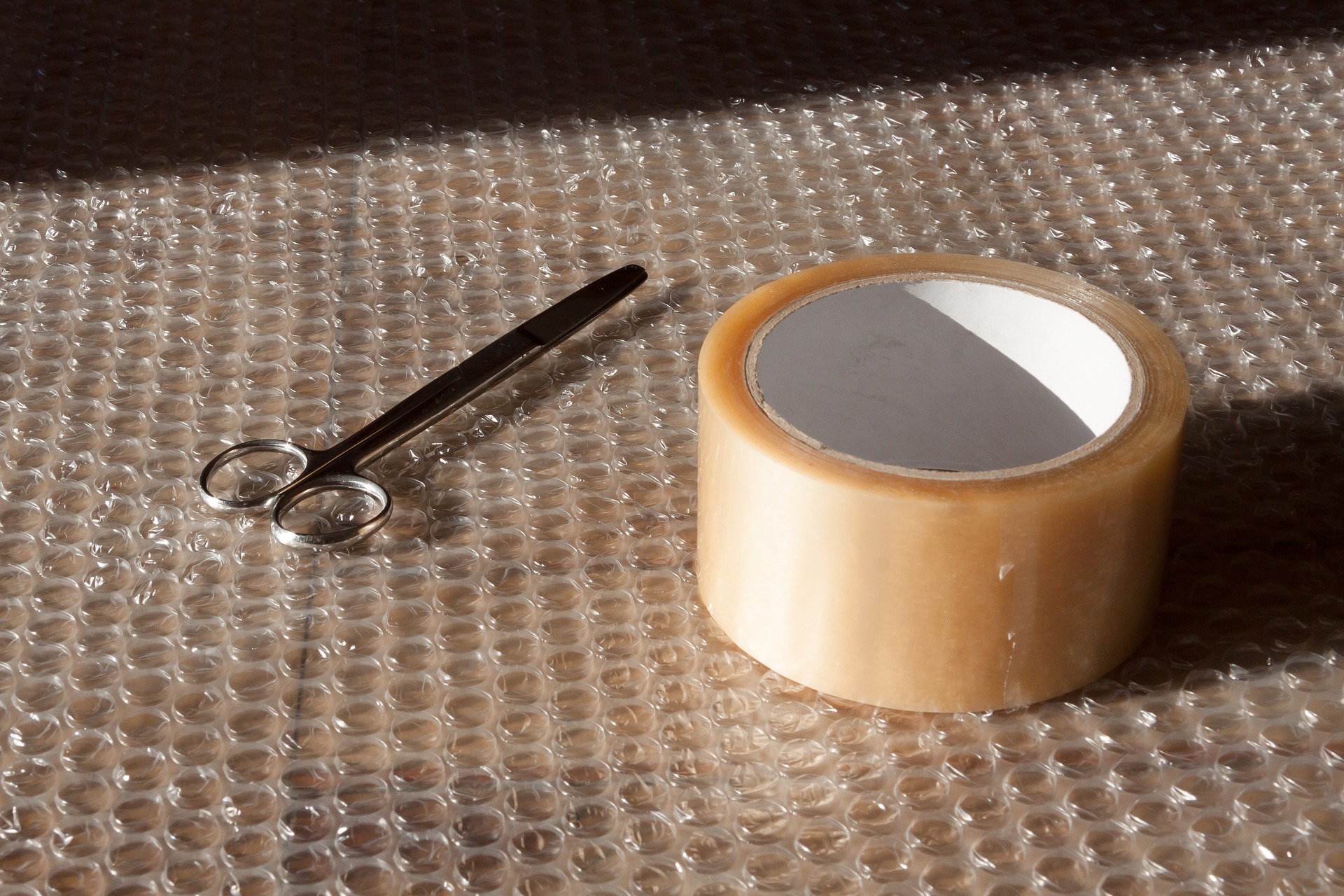 The function of the packaging is to protect the product from dangers that can occur during storage and distribution. Therefore, it is essential to have the best list of packaging materials to help you prevent any type of incident.
Thanks to these materials you will achieve a resistant and quality packaging. In this way, you will protect your products against any kind of risks such as falls, rain, humidity, mould or theft.
If you want to know what materials you need to make your packaging safe, take a look at the following list
What materials do I need to achieve perfect packaging?
Below, I will show you the most commonly used materials for packaging, including those that will help you make your packaging perfect and safe.
Glass
Glass packaging is used in the food, chemical or cosmetic industry. With this material you can pack food in jars, soft drink bottles, alcohol, etc. Also, it is used in chemical or cosmetic products such as perfume bottles, moisturizers, gels and make-up.
Wood
Wood is an excellent material for packaging, as it is very strong and can be reused. It is a type of material that helps to protect products efficiently. There are several types of wood packaging, among them are
Wooden pallets: It is widely used in logistics and industry, as it facilitates shipping by land, sea and air.
Wooden boxes: These are used to group and transport foods such as fruits and vegetables. Also, there are wooden containers of greater resistance to pack heavier goods.
Wooden cages: They are used to pack products that need to be transported without dismantling, such as machinery, parts or spare parts. In it you will be able to see the inside without opening it.
Plastics
Plastic packaging is very easy to transport and clean. In addition, it is a very strong material, able to withstand shocks and rough handling. You can reuse them in most cases, taking into account that it requires a special process.
It is a very common type of packaging material thanks to its practicality. It is also lightweight and offers high protection against external factors such as dust and moisture.
There is a wide variety of packaging made of plastic, however, the most used are
Plastic containers: Used in the food sector, such as water bottles and sauces. Also, they are frequently used in the cosmetics industry, ideal for containers and bottles.
Boxes and containers: Used to pack fish, fruit or vegetables.
Filling and protection: Used as a wrapping, it can be bubbles, air bags or protective nets.
Aluminium
Aluminium is used in the food industry because it provides a lot of rigidity. Also, it has barrier properties and is anti-corrosive, so it is often used for pharmaceutical packaging.
This type of material is resistant to various temperatures, has excellent heat conductivity, is durable and flexible. In addition, it is weightless, recyclable and has a decorative potential, as it has a glossy or matt surface.
Cardboard
Cardboard is the most widely used packaging material in the industry, thanks to its resistance and competitive price. You can get cardboard boxes in various sizes, shapes and designs. The best thing is that they are very easy to store.
With cardboard boxes you can pack for moving, storage and organization, crafts and gifts. Furthermore, they are ecological, so by packing with this type of material you will be contributing to the care of the environment.
Adhesive tape
When you pack, you need to have the adhesive tape to guarantee maximum protection of the product. With it you will obtain an optimal and resistant result in the packing of your boxes.
In addition, it has a great capacity of adhesion, which means that you have to worry about the contents coming off the box.
There are different types of adhesive citations, you can choose from:
Polypropylene quote: They guarantee high performance and resistance to various temperature ranges. Thanks to its excellent quality-price ratio, it is the most commonly used for packing boxes.
Kraft paper ribbons: They are ideal if you want to opt for a more ecological alternative. They have greater flexibility and resistance and can be cut very easily with your hands.
Signal tapes: Used to mark security zones or restricted access. Its adhesion capacity allows it to be stuck in irregular areas without any problem.
Film for palletizing
With this material you can wrap any type of product quickly and easily. It will also protect them from knocks and scratches during transport, preventing them from getting dirty.
The pallet film is made of polyethylene and therefore offers you great elasticity, ideal for simple product packaging.
Manual sealer
With the manual sealer you no longer have to worry about how many boxes you have to pack. It makes your job easier, being very comfortable and easy to use.
This small machine for manual use will help you apply the adhesive tape quickly and safely. It also facilitates the cutting of the seal, without having to use scissors.
Where to buy packing materials?
At Greenuso we offer you the best quality packaging materials at the best price. Your products will have all the protection and security they need during their transfer or storage.
On our website you will enjoy the benefits of buying online, as you will have personalised attention, easy payments and fast and secure delivery to your door.
In our online shop we also offer you high quality cardboard boxes to store and transport any kind of material, without any danger of breaking. Remember, this material is very resistant to stacking, humidity and temperature changes.
Best of all, after using the cardboard boxes you won't have to throw them away. These are very useful to be reused, you just have to use your creativity and imagination to create crafts or Christmas decorations, even decorate and personalize them.
Visit our wide catalogue of ecological products and start choosing your list of packaging materials that can never be missing. What are you waiting for to contact us?