Our society is becoming increasingly aware of what it eats and how it affects its health. As a result, new dietary options are constantly emerging, including the novel flexitarian diet.
This is a new alternative that stands out for its balance and great health and environmental benefits. If you still don't know it or what it consists of, don't worry! Here we tell you all about the flexitarian diet so that you can start following it now.
What is a flexitarian diet?
The name flexitarian comes from the combination of the word "flexible" and the word "vegetarian". This approach is a flexible vegetarian diet in which priority is given to the intake of vegetables. However, the consumption of animal foods is not completely excluded.
This growing trend is becoming increasingly popular, as it is not only good for our health, but also cares for the planet we live on.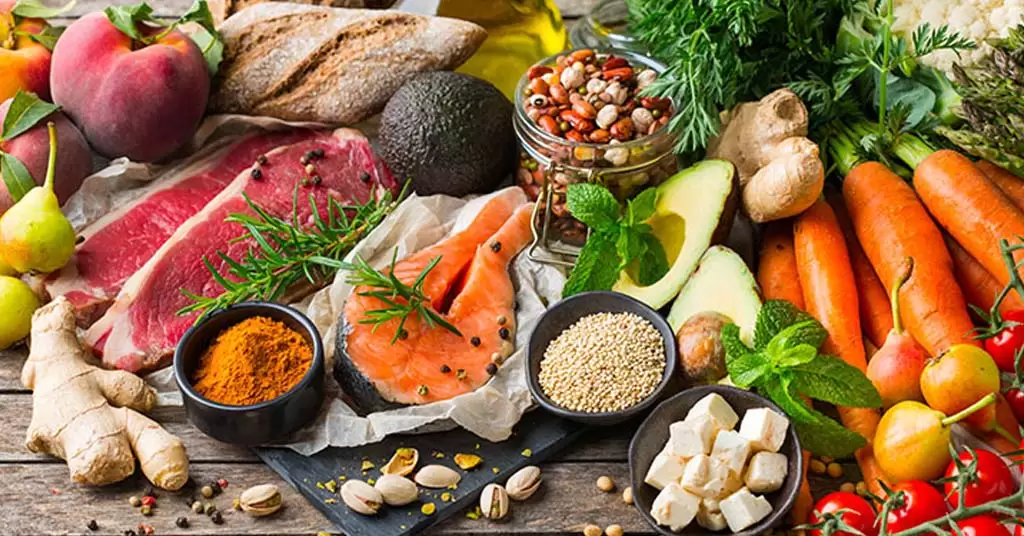 The flexitarian diet is an excellent alternative for people who want to increase their intake of plant-based foods such as fruits, vegetables, legumes and seeds. At the same time, they want to reduce their meat intake, but do not want to give it up completely.
What does a flexitarian eat?
The menu of a flexitarian is mainly based on the consumption of vegetables and greens. These are combined with other foods from the plant world such as legumes, nuts, sprouts, tubers, whole grains, algae or seeds. It also includes animal products, but these are organically farmed and sustainably fished.
Eggs and dairy products are common in flexitarian dishes. Meat, fish and seafood appear only occasionally in their diet. And when they do, it is as additives or as a complement to vegetables.
Reasons why you should follow a flexitarian diet
Following a well-planned flexitarian diet can bring you numerous health benefits as well as benefiting the environment:
Increase your life expectancy
Its contribution in fibre, carbohydrates, antioxidants, vitamins and minerals, helps prevent diseases such as obesity, diabetes and hypertension. At the same time, it reduces the risk of cancer. Furthermore, according to studies, flexitarians live three and a half years longer than people who eat meat regularly and in large quantities.
Improve your cardiovascular health
The flexitarian diet has a cardioprotective effect. Because flexitarian food contains almost no saturated fat and is rich in omega-3 fatty acids, it decreases the chances of heart attacks and other cardiovascular diseases.
Helps you lose weight
By eating vegetables and fruits as your main source of nutrition you will lose weight. Unlike vegetarians who tend to have a body mass index below the recommended range, flexitarians maintain a body mass index within the normal range. This is because they eat a more balanced diet.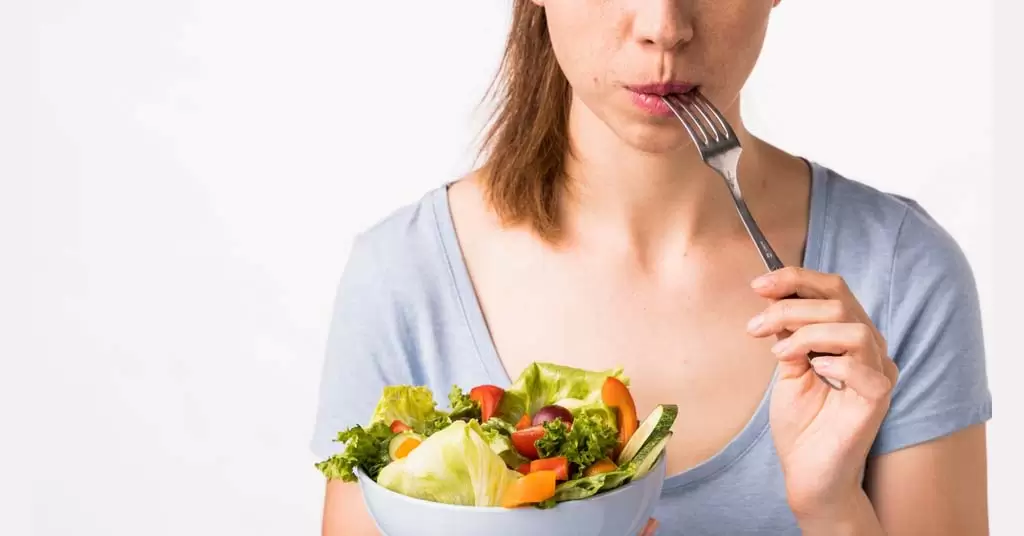 It is environmentally friendly
Intensive animal production systems are a major cause of soil and water pollution. However, this can be changed by eating less meat. So, by following a flexitarian diet you would contribute to reducing pollution, deforestation and animal suffering. You would also help to make more water, biodiversity and land available.
Example of a weekly flexitarian diet
Eating a flexitarian diet does not mean that you should stop eating meat, but rather that you should reduce the frequency with which you eat meat. However, you should increase your consumption of plant-based foods. Here is a sample flexitarian weekly menu that will help you plan your meals:
Monday
Breakfast: Tea or coffee with a toast of rye bread and walnuts with whipped cheese, spinach sprouts and roasted peach.
Mid-morning: An apple.
Lunch: Broccoli tart. Serve with grapes.
Snack: Glass of milk with wholemeal toast with avocado and tomato.
Dinner: Salmon, potato and fresh herbs salad.
Tuesday
Breakfast: Bircher muesli with fruit juice.
Mid-morning: Plain unsweetened yoghurt with oatmeal, kiwi and almonds.
Lunch: Stir-fry of brown rice, lentils and vegetables. Serve with an orange.
Snack: A cup of tea or herbal tea. Half a sandwich with carrot fitness bread, fresh cheese and leafy greens.
Dinner: Skillet of Greek salad. A pear for dessert.
Wednesday
Breakfast: Glass of milk with chocolate fitness tortillas, banana and oatmeal. Serve with fresh fruit.
Mid-morning: Oatmeal biscuits and unsweetened yoghurt. Top up with an orange.
Lunch: Oriental chicken stir-fry with vegetables and a pear.
Snack: Plain unsweetened yoghurt with grapefruit segments, chopped walnuts and sultanas.
Dinner: Baked sea bass with potatoes and vegetables. One mandarin orange.
Thursday
Breakfast: Banana and coconut biscuits with sunflower seeds and a glass of milk.
Mid-morning: Fresh fruit kebabs.
Lunch: Pasta salad and purple cabbage. Complement with kiwi fruit.
Snack: Green tea infusion and toast of bread with seeds, fresh cheese and unsweetened jam.
Dinner: Pomegranate and egg pan and a piece of wholemeal bread.
Friday
Breakfast: Smoothie bowl of pineapple, mango and berries.
Mid-morning: Grapes with sugar-free natural yoghurt.
Lunch: Beef stew with vegetables. Fruit for dessert.
Snack: Fresh cheese with honey and fresh fruit.
Dinner: Salad of lettuce, tuna, rice and tomato. Pear.
Saturday
Breakfast: Unsweetened natural yoghurt with strawberries, banana and cereals.
Mid-morning: Toasted pumpkin seeds.
Lunch: White beans stewed with pumpkin and potato. Fresh fruit for dessert.
Snack: Stuffed oranges.
Dinner: Aubergine stuffed with textured soya and mozzarella cheese.
Sunday
Breakfast: Oatmeal omelettes with strawberry and banana.
Mid-morning: Curried roasted nuts with fresh fruit.
Lunch: Red lentil curry and grilled courgette. Apple for dessert.
Snack: A glass of milk with crunchy seed crackers and oatmeal.
Dinner: Sautéed peppers and onions with rice.
5 flexitarian recipes you should try
There is a wide variety of recipes for flexitarian dishes with many flavours and textures that will not disappoint you. Here are 5 easy flexitarian recipes that you can prepare at home:
1. Crispy Roasted Carrot Sticks
Crispy roasted carrot sticks can be a very tasty starter when served with a dip. Also, it is an excellent choice as a side dish for meat or fish.
Ingredients
The ingredients for its preparation are:
400 g carrots.
15 ml mustard.
5 ml apple cider vinegar.
Extra virgin olive oil.
Ground cumin.
Sweet paprika.
Ground cinnamon.
Granulated garlic.
Black pepper.
Fresh parsley
Cayenne pepper.
Salt.
Preparation
First of all, you must heat the oven to 210ºC. Then, prepare a tray with greaseproof paper, although you can also grease it with oil.
Now, you can start with the carrots, cut off the tops and peel them with a vegetable peeler. Then cut them into sticks, just as you would do with French fries.
In a bowl, add the olive oil, mustard and vinegar and mix well. Then arrange the carrots on the tray and add the mixture, spices and a pinch of salt. Place the tray in the oven and bake the carrots for half an hour. Stir the carrots halfway through baking so that they cook evenly.
Once they are well roasted, remove them from the oven and add the parsley, and if necessary you can add a little more spices and salt to taste.
2. Green broth with chorizo
This flexitarian dish from Portuguese cuisine is very easy to prepare. You can even make it in its vegetarian version if you leave out the chirizo.
Ingredients
The ingredients are:
400g of cleaned cabbage leaves.
500g of potatoes.
1 onion.
2 cloves of garlic.
1 chorizo sausage (optional).
100ml extra virgin olive oil.
2.5l of water.
Salt.
Preparation
Put the water in a pot with the cut and peeled potatoes, the onion, the garlic and the whole chorizo. Add also the olive oil and a little salt, and let it cook for 30 minutes. After this time, take the pot off the heat and remove the chorizo and chop half of it into small pieces. Return them to the pot and grind them into a fine cream.
Afterwards, you have to put the cream on the heat with the cabbage cut into julienne strips, without the stems. Let it cook for 20 to 25 minutes and add more salt if necessary.
Finally, serve the green broth with a slice of chorizo and accompany it with a little olive oil.
3. Baked eggs with roasted red pepper and tomato sauce
Eggs are not only highly nutritious, they are also very versatile products with which you can prepare a variety of different dishes. In this case, we'll show you how to make baked eggs with roasted red pepper and tomato sauce.
Ingredients
The ingredients you will need are:
400 g chopped canned tomato.
1 canned roasted red pepper.
1 clove of garlic.
Thyme to taste.
5 mini gherkins.
2 eggs.
Extra virgin olive oil.
Black pepper.
Fresh parsley.
Salt.
Preparation
For the preparation of this recipe you should prepare a baking dish. In case you want to prepare several portions, we recommend you to prepare them in individual containers. Now start by preheating the oven to 200ºC.
Using a colander, drain the tomato and place it in the prepared dish. Add the red pepper, garlic, salt to taste, pepper, thyme and a drizzle of olive oil. Stir gently and bake in the oven for 5 to 8 minutes.
Then, without turning off the oven, remove the pan and add the chopped or diced gherkins. Stir gently and make two small holes in between. Place an egg in each hole and add a pinch of salt and pepper.
Return the dish to the oven at a temperature of 170ºC and let the yolk bake to taste. This recipe can be served with a slice of wholemeal bread or with a flat dough like Mexican tortillas.
4. Green enchiladas
Enchiladas verdes is a traditional recipe of Mexican cuisine, it is very easy to make and has a lot of flavour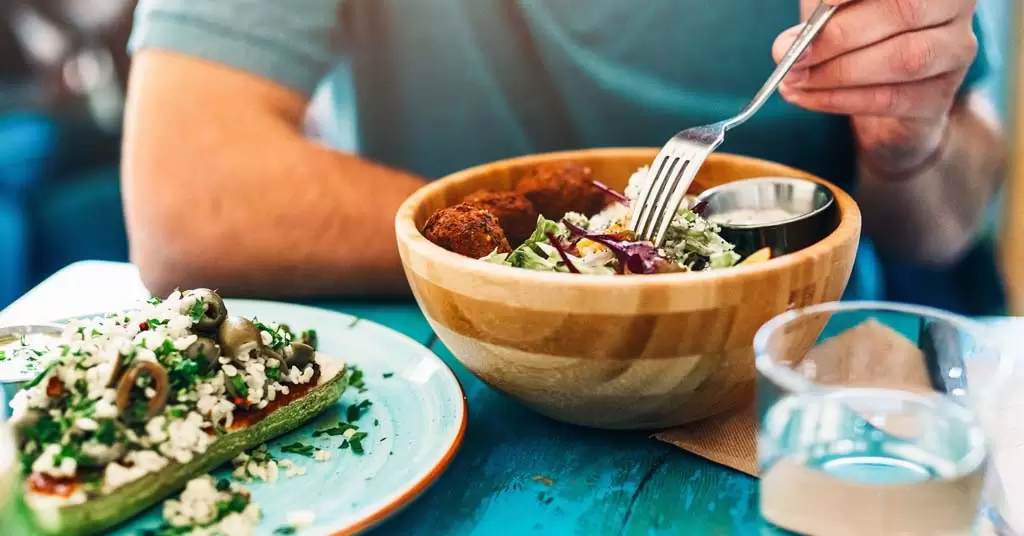 Ingredients
The ingredients used for the preparation of this recipe are:
800g of uncooked green tomatillos.
1 onion.
1 clove of garlic.
2 serrano peppers.
12 Mexican tortillas.
2 cooked chicken breasts.
50g cheddar cheese.
1 teaspoon dried epazote (optional).
Extra virgin olive oil
Vegetable oil for frying
Black pepper
Salt
Preparation
First, drain the thyme and remove the seeds from the chillies. Place them in the Thermomix together with the half onion, the garlic and the epazote. Blend them until you obtain a fine cream.
Heat a frying pan with a little olive oil and fry the cream for 5 minutes. You will get a green sauce that you should save for later.
In vegetable oil you will fry the Mexican tortillas, but they should not be crispy. Drain them well using paper towels to prevent them from getting soaked in oil.
Next, cut the onion into a feather and sauté it with a little salt and oil. With the previously dismembered chicken, mix it with the sautéed onion and add a spoonful of the green sauce you prepared at the beginning.
Once the chicken is cooked, you can start to assemble the dish. To do this, dip the tortillas in the sauce and fill them with the chicken. Fold it in half and place it on the plate. You can add salsa verde on top and grated cheese.
5. Banana oat porridge
This recipe is an excellent choice for a complete and very nutritious breakfast, as it is packed with protein, fibre, complex carbohydrates and healthy fats.
Ingredients
To make this dish you need the following ingredients:
3 cups of semi-skimmed milk (500cc).
1 cup of oat flakes.
2 tablespoons honey.
6 walnuts.
1 banana.
Preparation
Place a saucepan with the milk and two tablespoons of honey on the stove. Stir the ingredients occasionally until the honey is completely dissolved. When the mixture reaches boiling point, add the oatmeal little by little, in the form of rain. At the same time you have to stir to avoid lumps.
The mixture should cook for about 5 minutes. After this time, you can remove the pot from the heat. Serve in individual bowls and add banana slices and chopped nuts. You can also add seeds, cinnamon, sultanas or other ingredients of your choice.
As you can see there are very strong reasons why everyone should eat a flexitarian diet. It is certainly good news for our health and the environment. Remember that to get the most out of this dietary option you should adapt the menu to suit your particular needs. You can adapt portion sizes, change ingredients and feel free to try new recipes.