Building your wooden furniture has never been so easy – follow these steps!
Do you want to build your own home furniture with wood? Or, do you prefer to save money instead of buying a table, chair, bed or other furniture? Congratulations! From Greenuso we will show you step by step how to build your wooden furniture easily. Through a series of instructions we will guide you through the construction process so that you have an excellent result. The truth is that carpentry is an art more than a trade and you will have a lot of fun along the way. Are you ready? Let's get to work!
How to build your wooden furniture in 5 steps
To build your wooden furniture,
just follow these 5 steps carefully
:
1. Gather the tools
First of all, you must have the
right tools
for this task. Some of them:
Measuring instruments: flexometer, square and strip.
Hammer.
Drill.
Saw.
Chisel.
Manual or electric brush.
Sandpaper or electric sander.
Press.
In addition,
it is important that you know how to handle these tools
so that you do not run any risks. If you do not have experience with them, you should ask a reliable carpenter for help.
2. Define the style of your furniture
It is important that you are clear about the
style you want to give to your furniture
. In fact, it is essential to make or have plans for building wooden furniture. They do not have to be very sophisticated, as a pencil sketch could be enough.
Look for models on the internet to get inspiration
and collect ideas you can apply. If you are a beginner it is best not to choose a very complicated design but one that fits your level of experience.
3. Choose wood and other materials
Choose well the materials
to build wooden furniture according to the design you are looking for. The beauty and durability of your furniture will depend on this. Of course, you should not choose the most expensive materials, but make sure they are of good quality. Among
the materials you should gather
are:
Wood.
Varnish.
Screws.
Nails.
Glue.
The
choice of wood
is of particular importance, as it is the main element of which your furniture will be composed. It is recommended to work with oak, cherry or cedar, however, you can always consult an experienced carpenter.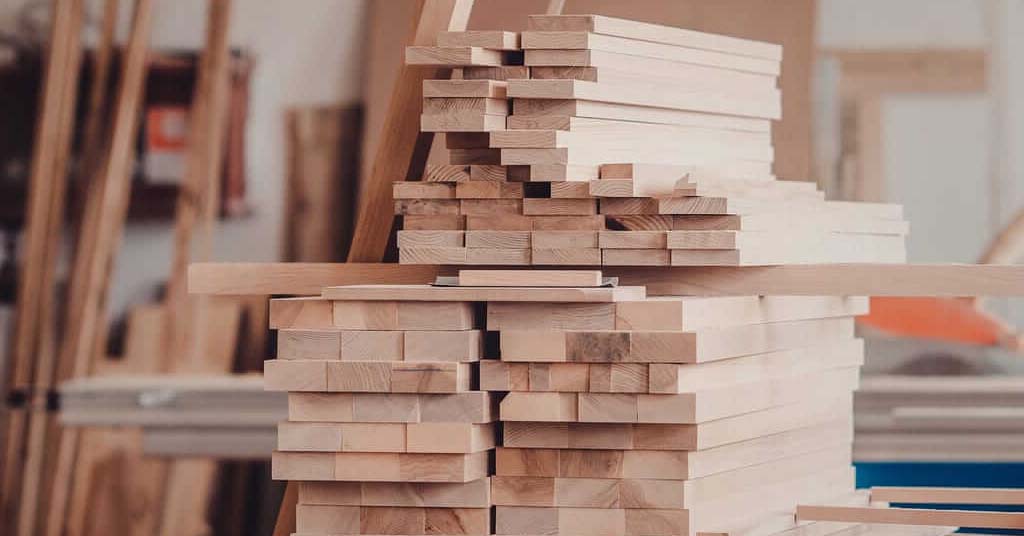 4. Start building
The time has come!
It's time to start building your furniture
. The first thing is to cut the wood into the different pieces that make up your design. If you are not an expert in handling the saw, you can ask a carpenter to cut it for you. When you have the different parts it
is time to assemble them
with the necessary nails and screws. At this point you can also use wood glue. Make sure you fix the support legs well (if applicable) so that your furniture is not uneven. If you follow the plans and put everything in place the result will be great.
5. Polishes and refines the last details
When your furniture is assembled, you should
brush and/or sand it
with the right tools to give it a better finish. In this way, you will eliminate roughness and obtain a smooth texture that is pleasant to the touch as a result.
add a layer of varnish
to give it shine and protection against weather conditions, biological agents and the passage of time.
How to build your furniture with wooden pallets
Wooden pallets
are frames used to facilitate the transport and storage of goods. When their useful life ends they are often thrown away, however, they can be recycled. With them you can make
beds, sofas, tables, doors and much more
. Actually, there are many ideas on the internet on how to build wooden furniture with pallets. You should check them out to get an idea of the potential they have and get inspired. They are often used with the shape they come in and
practically only need to be polished, varnished and arranged according to the design
. However, they can also be dismantled to make use of their wood in the manufacture of a piece of furniture. You are ready, you know
how to build wooden furniture by yourself
. At Greenuso we encourage you to put these instructions and recommendations into practice so that you can achieve a great result. Remember, ask an experienced carpenter for help if necessary.