Problems for the garden in autumn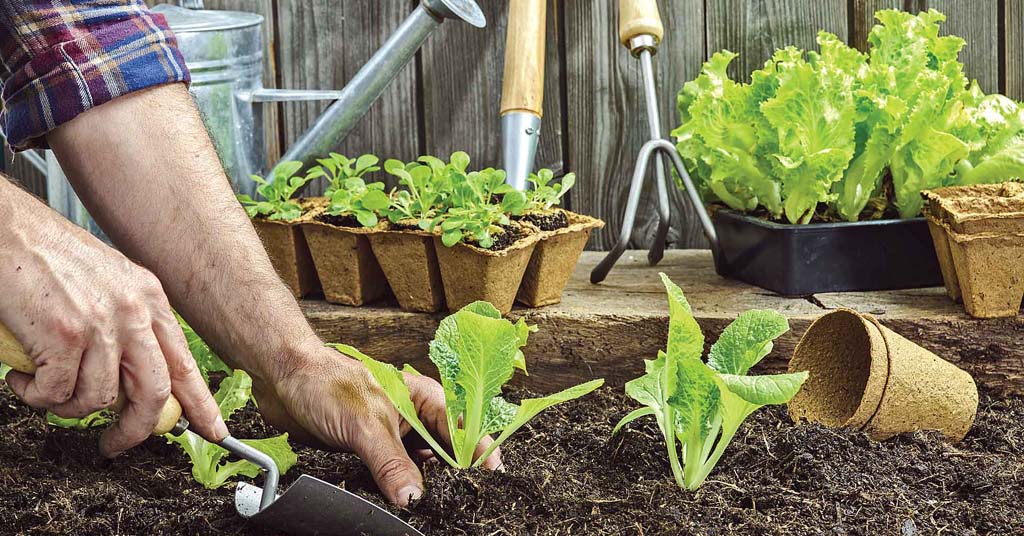 At Greenuso we have carried out exhaustive research until we found the most frequent problems for the garden in autumn. This way, our faithful readers will know what precautions to take in order to deal with them effectively in time.
With all this information, you will avoid the problems for the garden in autumn affecting the healthy development of your fruits and vegetables. Let's go there!
What is a vegetable garden?
A vegetable garden is a piece of land used to grow fruit, medicinal, ornamental and vegetable plants. Nowadays, they have become very popular as they also serve as a de-stressing ecological activity.
Even people who live in large buildings can make an urban garden. This is because gardens take up little space and can be perfectly developed in pots, planters and others.
Hence the importance of knowing what the problems are for the autumn garden and tackling them in time.
Benefits of an autumn garden
Now, among the benefits of having a home garden we have
You will enjoy the unique taste of fresh fruit.
You will reduce stress, since plant growing is recommended as a relaxing activity.
You will save money by producing vegetables and fruit for your own consumption at home.
You will be able to involve the children of the home to teach them to value, care for and respect nature from a young age.
What to plant in the garden in autumn?
Autumn is one of the most enjoyable seasons of the year because of the beautiful and striking colours of nature. However, not all plants like this change of season.
That's why we want to advise you which plants can best withstand the autumn , so that you can harvest and enjoy the products of your garden.
Celery. This vegetable is ideal to be sown in autumn, since it supports very well frozen climates. Its germination is slow and needs a lot of water.
Spinach. It is advisable to sow it between September and November. Its cycle is short, as it can be harvested after about 40 days.
Carrot. You can sow it in a pot or directly in the ground. Either way, it is a good option for sowing all year round.
Lettuce. This is a type of crop that grows best in cold climates. It can be grown from seeds or seedlings and is harvested in 60 days
Onion. Although there is a great variety of onions, almost all of them adapt very well to the autumn climate, provided they are regularly watered.
Garlic. As it is a crop that does not require much care, it can be sown directly into the ground in mid-autumn.
Turnip. It resists perfectly the autumn and winter conditions, although it requires constant watering. Its leaves and roots are edible.
Problems for the garden in autumn and how to solve them
In autumn, it is common for the weather to vary between torrential rain and scorching sun. This climatic inconsistency results in the appearance of pests that can affect your garden negatively.
However, there are also other autumn gardening problems that can be easily solved. We'll give you more details below:
Pest invasion
We started this list by talking about pests because it is surely the problem that will give you the most headaches. The most common pests in autumn are aphids, snails, leaf hoppers, caterpillars, mice and the mealybug.
Fortunately, you can counteract the pests with potassium soap, as it is not toxic for the plant and its degradation will serve as fertilizer. Furthermore, it can be used on all types of crops without risk of overdose.
Mushroom outbreak
As we explained earlier, rainy days are frequent in autumn. This humid climate promotes a favourable environment for the growth of fungal pests that affect the healthy growth of the plants
However, one solution to the fungus problem is the ecological fungicide horsetail. This has become widely used in organic farming, because it attacks the pest fungi and also strengthens the immune system of the plants
Diseases
Diseases in the garden are another problem to attack during the autumn season. They mainly develop in cloudy weather as a result of the damp temperatures typical of these dates.
An effective method to attack diseases in the plants in the garden is mycorrhiza. These are fungi that give fertility to the soil and improve its nutrients to guarantee that the plants resist the diseases caused by changes in temperature and humidity.
Now that you know the problems for the garden in autumn , all that remains is to put into practice everything described here. That way nothing will take you by surprise.
Protecting the garden during the autumn months will be your new challenge!