Regardless of our age, we are all prone to muscular pain, whether from excessive physical activity or having practiced a sport, so knowing the secrets of Wintergreen is necessary.
Wintergreen is a bush that grows, without problems, in the areas of Montaula in Nepal, with the ability to produce an essence that serves us well.
Because of its high levels of methyl salicylate, Wintergreen essential oil is an excellent natural replacement for acetylsalicylic acid.
But what is the purpose of the essential oil of Wintergreen?
This natural substance is a highly effective analgesic, anti-rheumatic and anti-inflammatory, which can be used to improve the symptoms caused by the muscle fatigue we suffer when we do after practicing any sport or physical activity.
For enthusiasts of using Wintergreen essential oil, it is a kind of natural aspirin that cures many ailments, without the need to use artificial chemicals.
How to use Wintergreen?
Although it is a natural essence, its use must be well controlled.
It is known that the oral consumption of the essential oil of Wintergreen generates gastric irritation and renal complications, therefore, its use should be topical, especially applied on the skin, since it is absorbed without problems in a short time.
It is best to dilute it in vegetable oil or add a few drops to a common moisturizer, to apply it in the easiest way.
To counteract musculoskeletal pains, such as sprains or tendinitis, the ideal is to place several drops of the essence in the area of pain and give a light massage that spreads the Wintergreen throughout the space.
When you have a common cold, wintergreen is also an excellent ally. A few drops should be placed on the chest and upper back, to relieve the traditional symptoms of this disease.
If you want to use it as a stimulant, as you suffer from chronic fatigue, it is advisable to apply a few drops of Wintergreen essential oil to your neck, wrists and chest. In minutes, the drowsiness will go away.
When Wintergreen is effective
To be a little more precise on the cases recommended for using Wintergreen, here are the main benefits of its use:
Use for pain relief
This is the most common use for Wintergreen. To reduce headaches, cramping and joint pain.
Hair and skin care
Frequent use of wintergreen allows you to reduce acne and prevent its appearance, leaving your skin healthy and toned.
For those who suffer from dandruff, they can add a few drops of Wintergreen to their frequently used shampoo and see how this uncomfortable problem disappears.
Also, if you want to stop hair loss, you could try putting a few drops of wintergreen in regular oil and apply it to your hair, massaging your scalp.
Allergens in Wintergreen?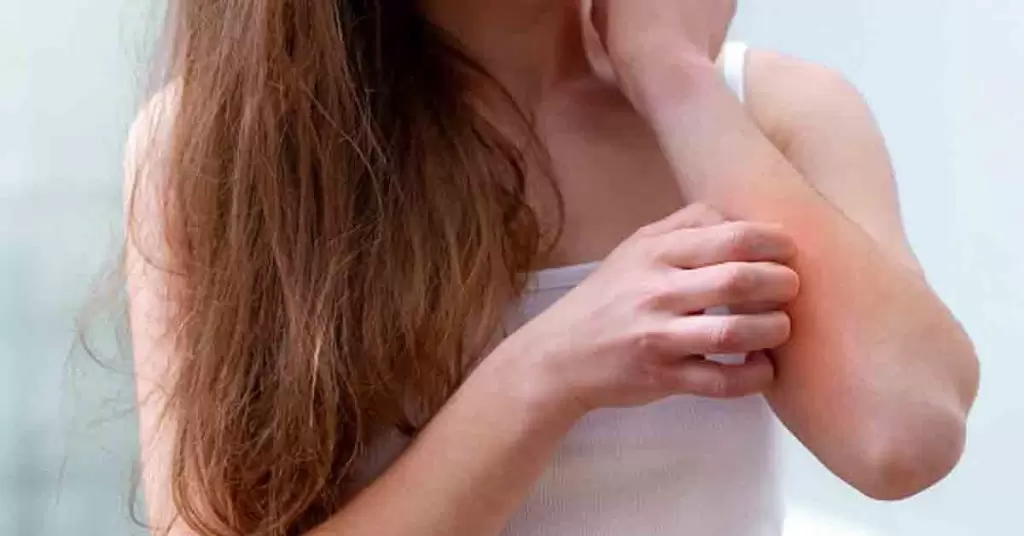 According to studies, the essential oil of Wintergreen contains few chemicals that can cause an allergic reaction after use.
Among the biochemists present are: limonene a varia3% and eugenol, geranial and linalool, all at ≤0,1%.
However, to ensure that it does not generate any reaction, it is advisable to apply two drops of Wintergreen, diluted with cream or oil, to the elbow and wait 24 hours. If you do not have a reaction, you can use it without any problems.
Precautions when using Wintergreen
As we mentioned, despite being a 100% natural product, it is not exempt from some precautionary measures when using it.
Administration should always be topical. It can only be used orally under strict medical supervision.
It is not recommended for children under the age of 6, women who are pregnant or nursing.
Avoid contact with the eyes. In case of accidental contact with the eyes, wash with plenty of running water.
If you are going to sunbathe, do not use Wintergreen beforehand, it could cause unwanted reactions on your skin when exposed to the sun.
To finish a last piece of advice, do not apply it directly to the skin. As we recommend, it is best to dilute it in some common body oil or moisturizer.