Edible cutlery: an interesting, original and sustainable trend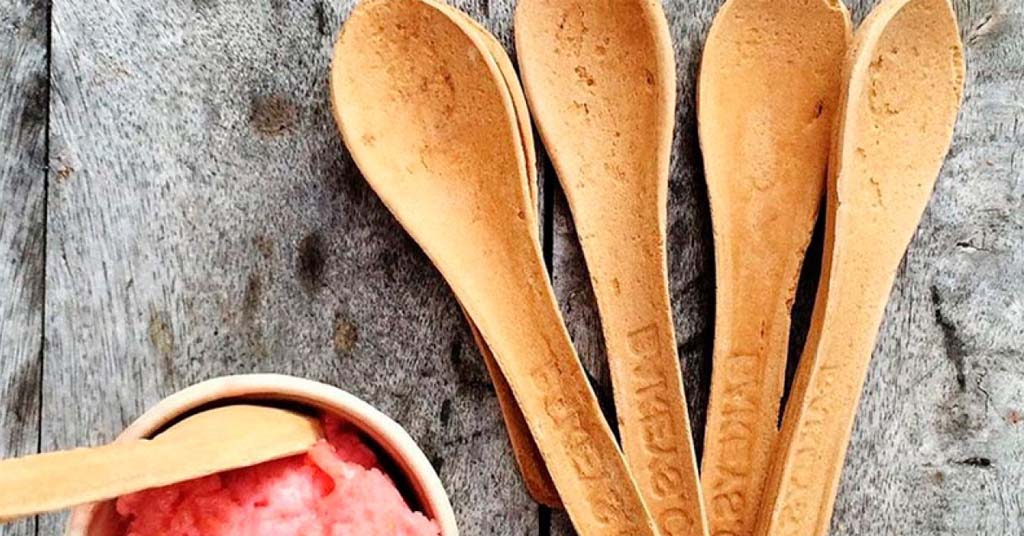 Do you want to contribute to the environment and don't know how? Would you like to eliminate polluting plastic from your daily life? At Greenuso we would like to present an original solution for you, and it is none other than edible cutlery. They do not pollute, they degrade in 30 days and as they do not use chemicals you can eat them. This is an interesting and original trend, which has many advantages. The first one is that you can make them at home
Edible cutlery What is it?
Edible cutlery is part of an excellent idea that has gained more followers in recent years, both at home and in the world of sustainable restaurants.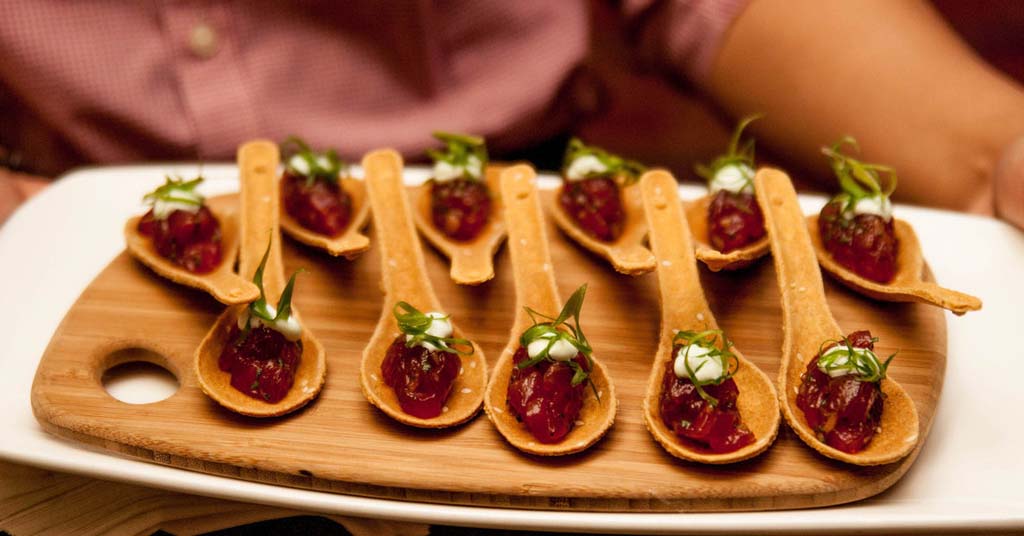 They are an efficient combination between the preservation of the environment and a healthy diet. This type of cutlery is suitable for all types of people, including vegans. This is because they are made from rice and wheat. They can be eaten because they do not contain any chemicals. And if you don't want to eat them, no problem, because they are biodegradable and disappear in 3 to 5 days. Companies that manufacture this type of cutlery use rice, millet and wheat based pasta. They also use sorghum, a grass that belongs to the grass family, a gluten-free food.
Characteristics of edible cutlery
Among the main characteristics of edible cutlery are
They survive up to 20 minutes immersed in liquids. This means that you can use it for dishes such as soups or hot tea.
They have a long expiry date. If you keep them in a place with specific conditions, they can last up to three years in perfect condition.
They can be eaten by coeliacs, as they contain small amounts of gluten.
They work just like a plastic spoon or fork, as they are as strong as if they were made of wood.
They are nutritious and ecological.
They come in different flavours: sweet, salty and natural.
Edible cutlery: Recipe at home, easy and simple!
If you'd like to make some edible cutlery at home, take a look at the following guide where we'll show you how to do it:
Ingredients
3 cups and a half of wheat or rice flour.
1 cup of water
1 teaspoon of salt
Preparation
Preheat the oven to 190 degrees centigrade.
Put the water in a bowl and slowly add the flour until the mixture is thick and cannot be moved.
Place the dough on a floured surface and knead it for 1 minute.
Then roll it out and make a dough 3 centimetres thick. Use the metal cutlery mould to make the edible cutlery.
Finally, place the prepared cutlery on a tray and bake for 30 minutes until golden brown.
Benefits of using edible cutlery
If you decide not to consume edible cutlery, don't worry! It will quickly degrade and return to nature without contamination. They offer a large number of benefits, among the most prominent are
They reduce environmental pollution
It is estimated that a large amount of plastic ends up in the ocean every year, polluting the marine habitat. About 85% of the rubbish in the sea is made up of plastic. By reducing the use of plastic products and using those made from biodegradable materials, pollution in the environment is being significantly reduced.
They return to the earth as fertilizer
If the cutlery is not eaten, in a short time it will decompose naturally without polluting the environment and would be transformed into fertilizer for the soil.
Save oil
Oil is one of the main materials in the manufacture of plastic. By reducing its manufacture and the consumption of plastic, this resource is being saved. By using edible plates and cutlery we would be contributing to saving oil consumption.
Save water
By using this type of product we are cutting down on water consumption, which is an important liquid for everyone's life. We would then be contributing to the preservation of life on the planet and the natural resources that are so polluted in the world today.
Ideal for ecological restaurants
If you have a business that promotes the care of the planet, the use of edible cutlery is an excellent option. You would be giving an ecological, sustainable note with corporate social responsibility. The use of edible cutlery is a wonderful and great step to help in the conservation of the environment. If we unite and take care of our environment, we could live in a healthy world and the use of edible cutlery and the reduction of plastic, will be of great help to preserve it. After you know what edible cutlery is, what its benefits are and how you can make it, get ready to use it. What are you waiting for?