Ecotourism: sustainable and respectful of the planet
How much do you think tourism activity pollutes? Much more than you think, for this reason trends such as ecotourism arise, which seeks to travel without changing anything, minimizing our footprint or impact against the environment.
In addition, as a result of the pollution that affects the environment, ecological habits began to be developed in daily life and in the productive sectors.
As we told you, the need and objective to reduce the high level of pollution has created ecotourism, a type of tourism that bets on a green lifestyle and without the brutal production of waste that we are used to.
If you want your business to be an active part of reducing pollution through ecotourism, you are in the right article.
Learn about the qualities of ecotourism, who are the people who frequent this type of business and the advantages it offers for the environment and for your establishment.
What is ecotourism?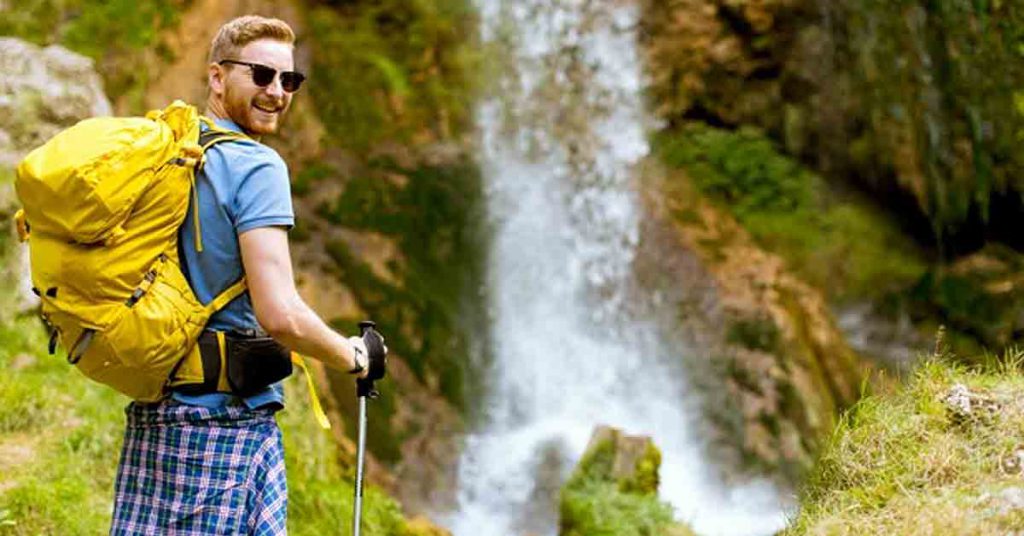 Ecotourism was born in the 1980s, as part of the emergence of movements that expressed themselves to care for the environment, in response to the incipient climate change.
In the beginning, these movements were based on the promotion of the three Rs, then they were improved, to offer greater effectiveness.
Ecotourism includes all tourism activities that take place within a country, but reduces or eliminates the pollution that results from them.
Regardless of whether the tourist activities are carried out in natural or cultural complexes, in each ecotourism route, emphasis is placed on caring for the environment.
This type of tourism seeks to influence people to follow the same methods of recycling and environmental care in future tourist destinations and in their country of origin.
In addition, this tourism invites people to consume in sustainable restaurants, to bet on ecological agriculture, to recycle or reuse and, to make preferential use of alternative and renewable energies.
Principles that every ecotourism business should follow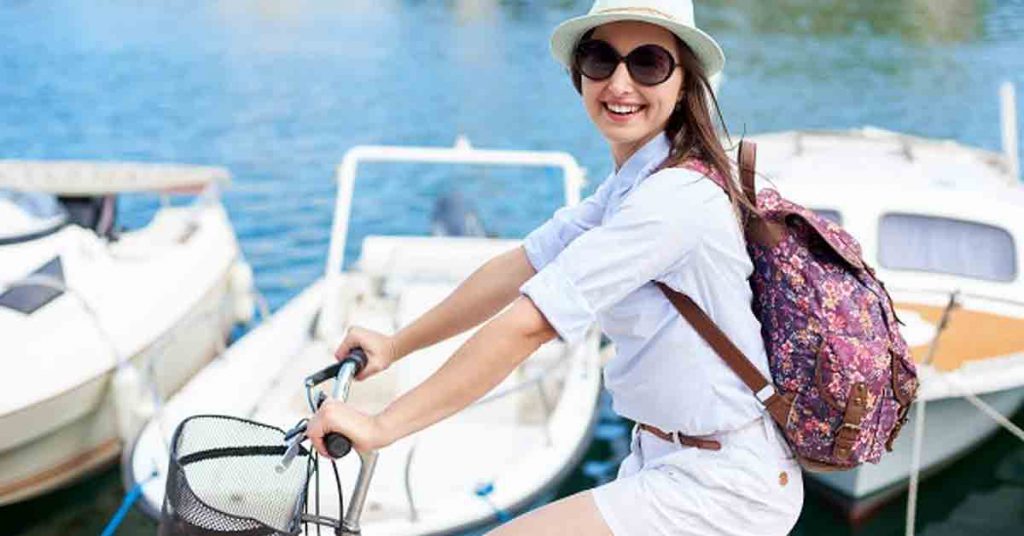 The International Ecotourism Society (TIES) is an association that has been in charge of defining the standards that ecotourism or sustainable tourism should have around the world.
Within their work and as a proposal that bets on the development of ecotourism, they developed seven principles that every business that is classified as ecotourism must comply with:
Your business should offer a comfortable, positive and unforgettable experience to the tourists, the staff and the community that develops around your establishment.
A climate of respect for the integrity and rights of tourists and staff members working in your business must be fostered.
To progressively expand the application of ecotourism in every business dedicated to the sector.
People who are engaged in ecotourism activities should maintain the facilities and keep them in perfect condition.
Part of the profits generated by ecotourism should be used for a better conservation of natural and cultural destinations
Part of the profits will be used for the improvement of the local community, including the roads that lead to the tourist destinations and facilities.
Resources should be maximized, biodegradable products used and food consumed in sustainable restaurants as part of reducing environmental pollution.
Is it profitable to invest in ecotourism?
In recent years, ecotourism has grown, and according to a study conducted by Ostelea, the School of Tourism and Hospitality, Spain is one of the countries that has had a greater focus on investing in ecotourism.
This is because Spain is one of the countries in Europe that has countless biodiverse landscapes that easily capture the attention of ecotourists.
Thanks to our country's drive, other countries have taken Spain as an example to follow and implement sustainable tourism, which in a few years will end up becoming the most popular type of tourism.
Ecotourism is profitable for the countries because it allows the economic development of the region by creating new sources of employment as waiters, tour guides or park rangers.
In addition, the use of renewable energy and food from organic gardens allows businesses to reduce costs, which can be invested in improvements to their establishment.
There are people who bet on ecotourism
Ecotourism is becoming more important and better known as time goes by. However, the people who join this type of tourism have an established profile.
They are generally people between the ages of 25 and 55, who are faithful to the care of the environment.
They are also usually women or men who have a medium or high salary, so they are allowed to spend more than 50 euros per day.
Teenagers and young people have been attracted to this type of tourism and the benefits it provides for the environment. However, they do not have enough money to pay for all sustainable goods and services.
Advantages of ecotourism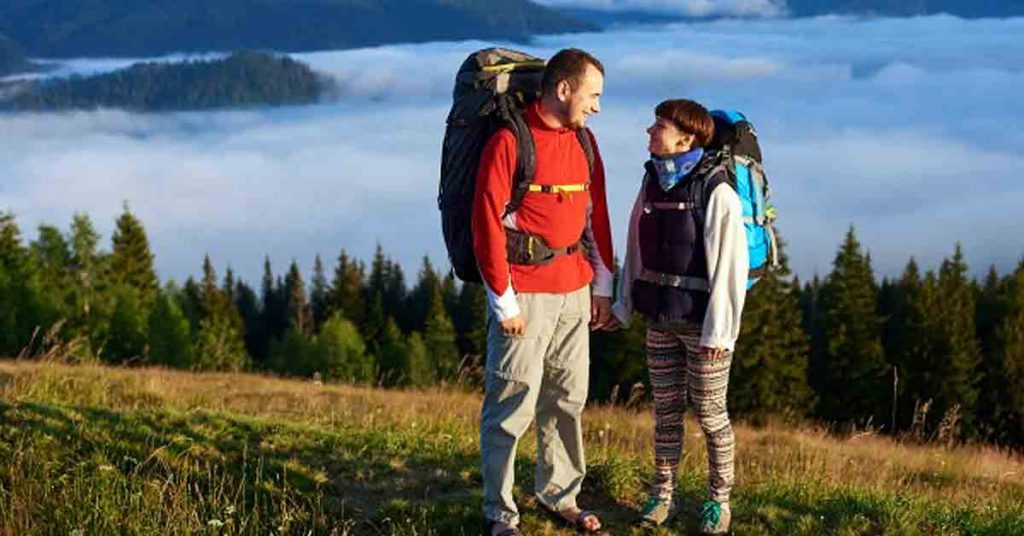 Converting your business to ecotourism represents great advantages for your income and the environment.
It's not as simple a change as it seems, but over time, the ecological factor in your business will be a simple task.
One of the advantages of ecotourism is that it protects the species that are part of the fauna and flora, as well as the spaces in which they live.
With this tourism, the people who are doing the tours are controlled and they are transported in vehicles that do not emit large amounts of greenhouse gases.
It helps with the economic development of the region and the country, as it is a source of employment generation for people and without distinction.
This type of tourism also tries to completely replace non-renewable energies with clean and renewable energies such as wind or solar energy, for the operation of your business.
Ideas to make your business ecotourism
In order to gradually convert your business into an ecotourist, we bring you some ideas that you can implement.
With each one of them you will attract the attention of ecotourists and they will recommend your business to their friends, acquaintances and family.
Restaurants
It is ideal that restaurants purchase their products from gardens and farms that are ecological.
That means that the vegetables and legumes in the gardens were not treated with chemical fertilizers or pesticides; and that the animals lived free from cruel treatment.
In addition, the restaurant facilities could be powered by renewable energy sources, such as solar energy, through the installation of solar panels.
Another activity that must be complied with is to make the most of the raw material used to make the dishes, in order to reduce the amount of waste that will be discarded.
Finally, if you use disposable dishes, make sure they are biodegradable. That way you can use it as a natural fertilizer in your garden or if you throw it away, it will decompose in a short time.
Accommodation places and tourist guides
In case you run a hotel or some kind of accommodation, you should make sure that the facilities do not represent any damage to the flora or fauna of the environment.
It is also important to use renewable energy resources to obtain energy that can be used to light or operate some sectors of the establishment.
Comfortable, fast and non-polluting vehicles are needed to move tourists to their new destination.
If you only have one diesel-powered vehicle, try to bring a large group to the destination to reduce the amount of gases emitted into the environment.