Do you want to clean your oven in a simple, cheap and ecological way? Congratulations! From Greenuso we want to tell you how to clean the oven with bicarbonate easily and with few ingredients. Baking soda is a whitish powder widely used in cleaning, but also in cosmetics. The magic happens when you join it with vinegar and leave the oven spotless. Do you want to know how to achieve it? Take a look until the end!
How to clean the oven with bicarbonate?
Actually,
there are several ways to clean the oven with bicarbonate of soda
. The technique that we will tell you below is one of the simplest but effective. You just have to make sure you gather the necessary materials and follow the procedure.
Materials
The
materials
you will need are:
Bicarbonate of soda.
Vinegar.
Water.
A rag or cloth to clean.
Latex gloves.
Bowl or container.
Bottle with atomizer.
Brush.
Scourer.
Step by step
To clean the oven with baking soda,
just follow these steps
: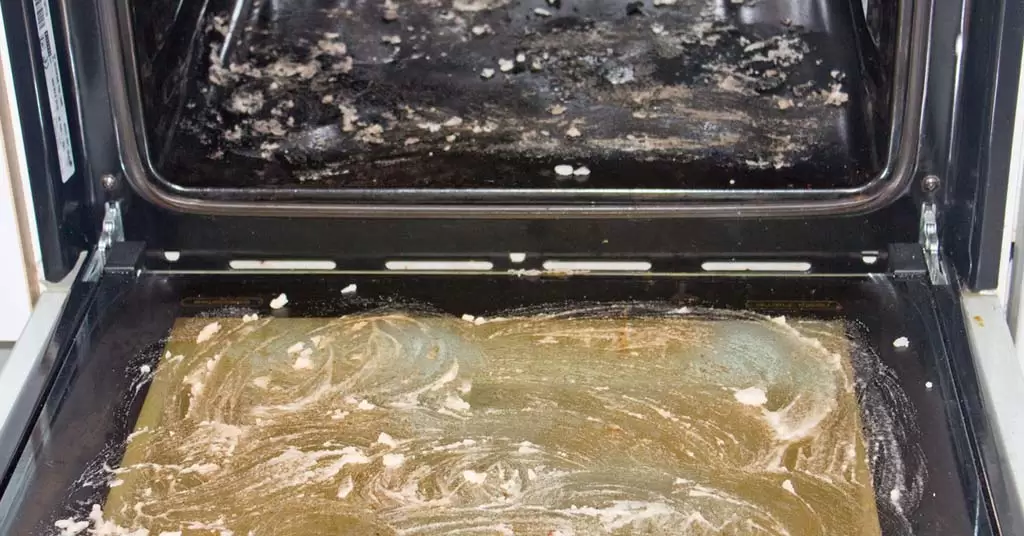 Put on the latex gloves to protect your skin from bicarbonate and dirt.
Empty the oven , taking out everything that can be removed.
Put the trays and oven racks to soak for a while.
Mix half a cup of baking soda and some water in a bowl until it forms a paste that can easily stick to the walls of the oven.
Using a brush, cover the racks and trays you took out of the oven with the mixture and let it stand for 30 minutes.
Cover the door, walls and other surfaces (except fans or heating elements) of the oven with the mixture you made. Add more quantity where there is more dirt. In this case you should let it rest for up to 12 hours.
After the corresponding time in each case you will have to remove the bicarbonate that is not so hardened with a damp cloth.
Soften the bicarbonate that has stuck to the surfaces by spraying vinegar with a spray bottle. Leave it to work for 15 minutes.
Scrub with a scourer if necessary and remove the bicarbonate and vinegar with a cloth.
Dry very well with a cloth. You can also turn on the oven at a low temperature for about 20 minutes to dry it.
Tricks for cleaning the oven with bicarbonate
When cleaning your oven with bicarbonate and vinegar you can follow these
tricks to save a little work and time
:
If you don't want to wait too long, turn onthe oven at about 100 °C for 45 min and then add the baking soda mixture. The racks and trays can also be left inside with bicarbonate. Afterwards you will have to add the vinegar and follow the steps above.
Although it is not essential, adding lemon to the vin egar can make your work even easier when softening the bicarbonate and removing the fat.
If you think it is necessary, you can help with a glass-ceramic blade to remove the dirt. This instrument is designed not to cause scratches.
Main advantages of cleaning the oven with bicarbonate and vinegar
Cleaning the oven with baking soda and vinegar is not only very simple but also has
many advantages
. Among them:
Bicarbonate and vinegar are very cheap. You will not have to spend a lot of money in specialized products to clean your oven.
The usualcleaning products can generate waste or residues that pollute the environment.
Unlike many cleaning products, neither vinegar nor baking soda are toxic. This is especially important if there are children in the house.
Finally, we at Greenuso recommend that you do this maintenance every one or two months depending on how much or how little you bake. You have no excuse, you know
how to clean the oven with bicarbonate and vinegar
.