Tips for opening an organic restaurant
To open an organic restaurant is to break into the scene as a new type of company, committed to the care of the environment, which takes care of a good management of natural resources and the use of organic products.
Just like a conventional restaurant, an organic restaurant is in great demand in the market.
The difference is that organic restaurants work towards reducing environmental pollution and offering a healthy diet.
It is important that, as an owner of a gastronomic business that aims to be ecological, you know and comply with certain requirements that will facilitate the work within the restaurant.
Finally, you should also be aware of the reasons for and benefits of investing in organic restaurants.
Ecological restaurants: what they do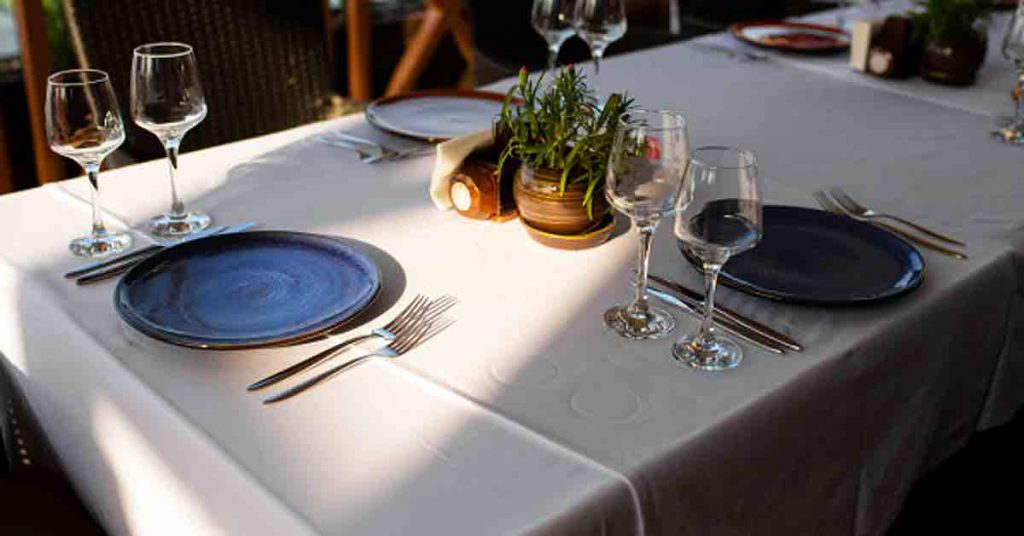 An ecological restaurant is an establishment that is dedicated to taking care of the environment by using furniture made from reusable materials, food obtained in an ecological way and that maintains a low energy consumption.
The cleaning of the business and the food must be done without the intervention of chemicals, it must be a natural process in its entirety.
In addition, organic restaurants care about serving seasonal ingredients that are of good quality and from producers close to the business location.
In the case of meat, poultry and fish, they are bought from suppliers who certify that they were not treated cruelly during their rearing.
Requirements and advice that every restaurant should apply
There are some points you should pay attention to if you want to open an organic restaurant.
Although in the beginning of the management as a restaurant it is possible that they will not be completely fulfilled, with time they will become an indispensable habit of the business.
Cleanliness and hygiene of the restaurant
Any restaurant or establishment where food is sold must have impeccable hygiene.
In the case of organic restaurants, it should not go unnoticed, but different materials should be used for the thorough cleaning of the dining room and kitchen.
Cleaning products should be purchased that are not composed of chemical or toxic ingredients that cause any damage to the environment, with the emission of gases or coming into contact with clean water sources.
Use of water resources
Another requirement is to take advantage of every last drop of water the restaurant has, no matter if it is during the cooking, cleaning or dishwashing process.
One of the important things to do is to avoid leaving the water taps on or poorly closed, to avoid water cans.
Reduced electricity usage
In addition to taking advantage of water, it is important to reduce energy consumption to help the environment and reduce electricity costs.
Perhaps this task is seen as complicated by the amount of appliances used within the kitchen, but it is possible if proposed as a team.
You can buy appliances that ensure low consumption, place voltage regulators and even decide the days when some appliances will not be used.
Making compost from the waste
After taking advantage of the food that is part of the dishes, the common thing is to throw the waste away in the organic waste containers.
However, to reduce the amount of waste that ends up in landfills, we suggest that you make compost for the restaurant's garden or for local farmers.
The soil in the vegetable garden will absorb the nutrients from each of the ingredients in the compost and grow to the highest quality.
Do not dispose of oil through the pipes
The oil used for cooking should never be disposed of in the dishwasher, sink, bathroom or any other drain.
Although it may seem harmless, throwing oil down the sewage lines can cause damage to the pipes, so we have another alternative.
Filter the used oil to remove any excess food you have and pour it into a container.
These containers, with the oil burned, must be taken to clean points to be subjected to a process of cleaning and transformation into new products such as oil for cars, paints or industrial oils.
Add to your menu the traditional barrel wine
Several restaurants around the world have made the decision to offer their customers a variety of wines, which are served directly from the barrel.
Although some mention that the wine is served in this way because of the versatility and image that the barrels give the restaurant, it is also about saving and environmental care.
Thanks to the barrels, the production of glass containers for storing wine is reduced and it will later be discarded without giving it a second chance.
In addition, wine served directly from the barrel tends to be more economical and over time increases in quality, as opposed to buying a bottle.
Reasons and benefits for investing in organic restaurants
The meticulous processes that are carried out by ecological restaurants to offer an excellent service while taking care of the environment, quickly capture the attention of many people.
In general, they are gastronomic establishments that offer various culinary alternatives on their menu at affordable prices.
So, know some of the reasons why investing in opening an organic restaurant is a good option.
Healthy Dishes
Organic restaurant menus tend to offer a variety of dishes according to the food needs of the consumer. That is, there are vegetarian, vegan and some animal protein options.
Regardless of the type of food, these establishments are responsible for purchasing products from suppliers that offer fresh, non-chemical alternatives and are in season.
By using fresh foods, depending on the season, cooks are more likely to prepare dishes with innovative combinations to add to the menu during changes in ingredient cultures.
Relaxing atmosphere
Another reason why organic restaurants are so popular is that they offer a relaxing and comfortable environment for diners.
The restaurants offer the dishes on their menu while living with family or friends in a quiet and pleasant environment.
To generate those feelings of peace and quiet, it is important to use shades of color such as brown, green or white.
You can also complement the space with a fountain or with ornamental plants that do not require great care.
Low-fat and low-calorie foods
If you are looking for more advantages of opening an organic restaurant, think that – because of its type of food – it is frequented by people who join the green wave of taking care of the platena.
In addition to using products obtained naturally, dishes are prepared with foods that are not high in fat.
Oils containing polyunsaturated fats, which help to control blood pressure levels, are often used to cook the food.
Some of the products served in organic restaurants under these premises are nuts, fish, spinach, eggs and some types of beans.
Low prices, assured income
Because of the low costs of purchasing sustainable ingredients and products from local suppliers, it is possible to produce dishes at low prices and incorporate them into the menu of your organic restaurant.
Low prices please diners, so if the service offered is excellent, be sure that customers will return to your restaurant frequently to try new menu options.