10 ways to live without plastic in 2020
We are starting a new year and, in turn, a new decade.
Contamination from the effects of plastic has not yet reached the point of no return. We are close, but it is still reversible.
Every general change starts with personal change, so we offer you an essential guide to start on this path.
Here we give you 10 ways to start living without plastic or – at least – to start turning the ship around, so that you decrease your consumption.
As usual, these are practical, simple and achievable tips for anyone who wants -in a sincere way- to change their consumption habits and support the planet when it needs us the most.
Easy way to live without plastic
For many, plastic is a material that does not affect the environment and, wrongly, they think that its high production favors the planet in many ways.
The reality, proved by different scientific studies, is that plastic is one of the materials that takes longer to degrade, which makes it a very careful pollutant.
An object, which we give a utility of five minutes – like a straw – takes up to about 800 years to decompose, even longer if conditions are favorable for its slow disintegration.
In addition, many of the products made with plastic, even of microscopic sizes, end up in seas, rivers and lakes, causing various problems in the aquatic ecosystem.
This, not to mention that every day there is the death of thousands of species that make life in the aquatic ecosystem, placing some on the verge of extinction.
That is why we think it is important to promote a conscious consumption of products made with plastics.
Let's see what the ten ways are to live without plastic.
Reduce, reuse and recycle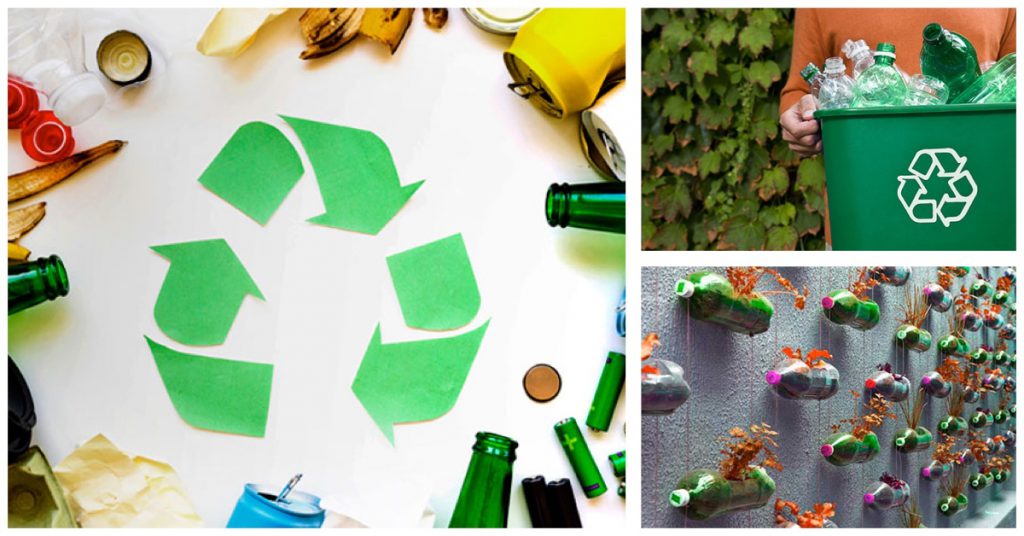 Changing to a lifestyle where the three "R's" are present is a process that must be done in a progressive manner, so that you do not react negatively to change
If you just get rid of all your plastic products, without looking at whether you can use them again, you will continue to contribute to the pollution of the ecosystem.
The idea is to start giving it a new use, aiming at medium and long terms, of all the plastic products we have at home.
For example, that plastic box where you came some product, you can give a second life using it as a sewing kit or color box of your children.
Due to its wide distribution, you will find that living without plastic requires a lot of work, you must have patience and a lot of imagination to find options.
Next time you go shopping, don't throw everything away in the shopping cart, be aware of what you're buying and look for alternatives from the moment of purchase. This way everything will be easier.
Small actions, such as stopping the use of disposable products, can lead to big goals in caring for our planet
Fabric bags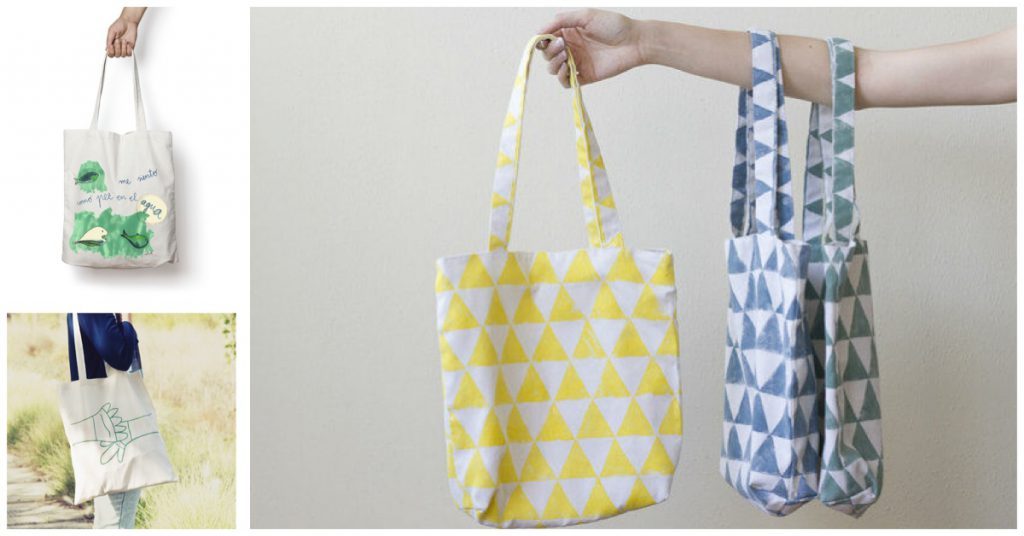 One of the objects made of plastic that takes the longest to decompose is bags. It is estimated that it can take about 800 years to decompose.
When you go shopping, big or small, it's best to bring reusable fabric bags.
In addition to not polluting the ecosystem, have a greater capacity to plastic bags and are more comfortable to transport.
Another plus point is the superior strength offered by a cloth bag.
You can have several bags, leaving one for each type of food, which will allow you to make an orderly purchase in tune with the needs of the planet.
By adopting this measure, you can proudly reject the bags offered to you in the supermarkets, indicating that you do not need them, since you use cloth bags.
Remember that plastic bags are currently charged for. So, in addition to supporting the environment, you will be contributing to the family economy.
Glass: Ideal material for preserving or storing food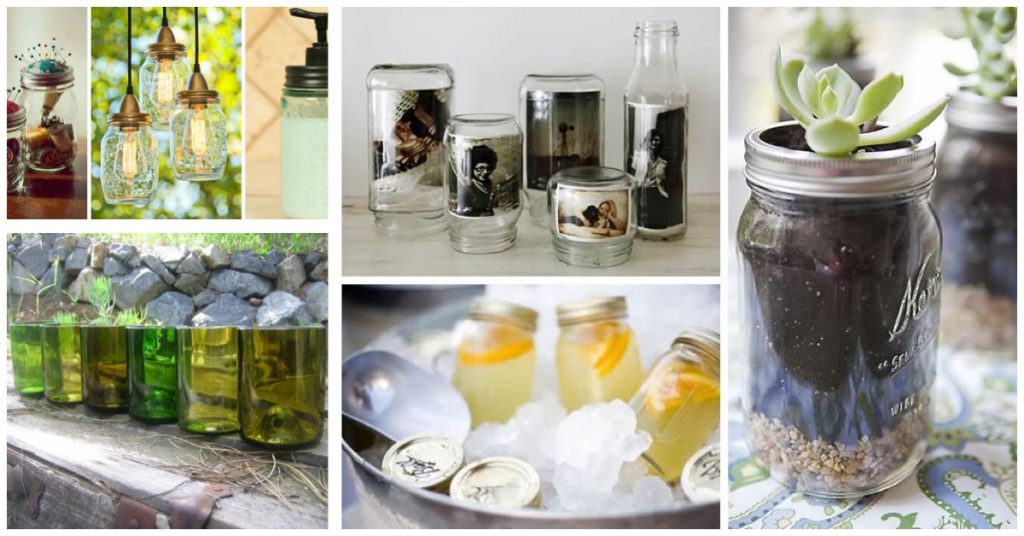 The glass jars or containers you have at home are the ideal container to keep your food fresh, even in the refrigerator.
By using these containers you do not have to spend your money on hermetically sealed bags that deteriorate over time and you should discard them, not knowing that this bag may be destined to some part of the environment.
The containers where the jam you like comes from or where the tomato paste you cooked lunch with comes from, can be washed, sterilized and used again.
Depending on the size of the jar you can store sauces, pickles, chopped vegetables and even cereals, such as rice and lentils.
Glass jars and containers are an excellent ally for all those who wish to live without plastic, but without altering its dynamics or losing comfort.
Cloth napkins to wrap your meals to go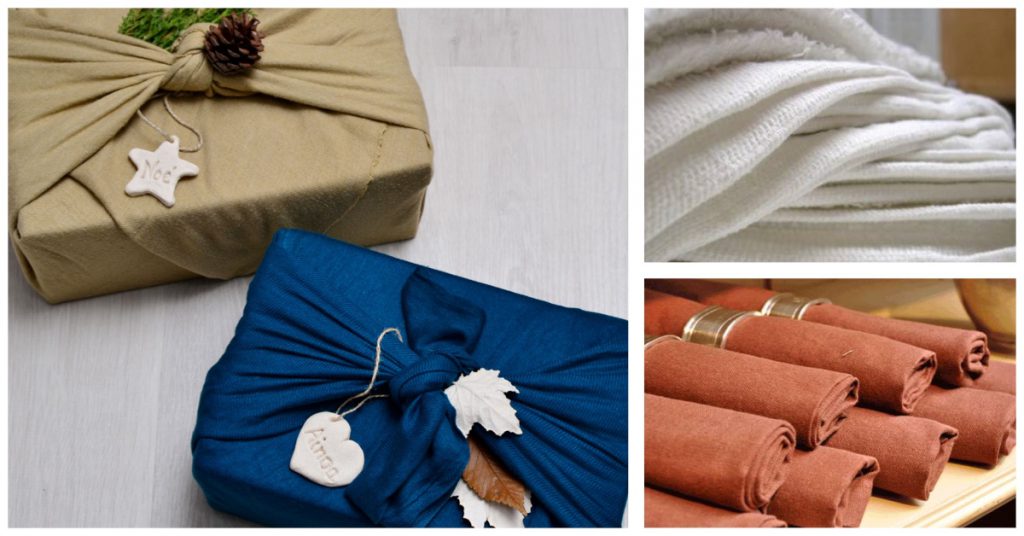 Paper film, that plastic wrap that seems to be everywhere, can be removed from your kitchen.
In fact, a few years ago, this type of wrapping did not exist.
But how can you do with the take-away meals or snacks for the little ones at home?
To wrap your breakfast or snacks, both for your children and the one you will take to work, you can use a very elegant, economical and environmentally friendly element.
Cloth napkins are ideal for replacing film paper. They won't take up much space in your kitchen, you can wash them as often as you like and continue to use them.
Cloth napkins contribute to the environment and are an ideal substitute for plastic wrap and aluminum foil.
This is a simple step to living without plastic, you can adopt it and get used to it in a few days.
Shopping implements
To live without plastic we must change our consumption habits, but these are changes that must be made in several directions.
For example, one of the tips is to buy them from shops or grocery stores that sell food in bulk.
When you go shopping, take your recycled glass containers with you, ask them to put your shopping in them and not in plastic bags.
In case you go to the fishmonger's or butcher's, you can take your containers with you. At the moment of serving, ask the person in charge to place your purchases in the containers.
You can do the same with cheese and sausages.
Besides, you'll gain more time. You'll have your shopping organized in every recycled container. All you have left to do is to store it correctly, as the case may be
Can we live without plastics in the bathroom?
Plastic is present in a wide variety of products, more than we can imagine.
The food sector is the main demander of plastic, a material widely used in various stages of food production.
Another large consumer of plastic is the beauty and personal care sector.
From the packaging to the product, they contain plastics among their ingredients. Others, such as the make-up industry, make excessive use of microplastics.
In the bathroom, however, we have many top-notch substitutes with the ideal features so you don't feel like you're losing ground in your personal battle with plastic.
For example, you can replace your typical plastic toothbrush – which you discard every six months – with a bamboo brush.
Another product you can change is the brush or comb you use for your hair. There are wooden, high quality and ecological products.
As for personal hygiene products, which are mostly sold in plastic containers, they are also the focus of our small personal crusade to eradicate plastic from our lives
You can reuse the containers of these products to buy products for the same or different uses, both in bulk and in other types of shops in your city.
There are eco-conscious soap brands that use biodegradable packaging to present their products, instead of the plastic traditionally used to wrap the soap bar or box.
For feminine hygiene, there are multiple substitutes for sanitary pads and tampons.
Among them are products such as reusable cloth pads and the menstrual cup, which after use can be washed, under certain conditions, and followed.
As you can see, plastic is in many stages of our daily lives, but we also have substitutes for most of its uses.
Take the bag with you if you go to the bakery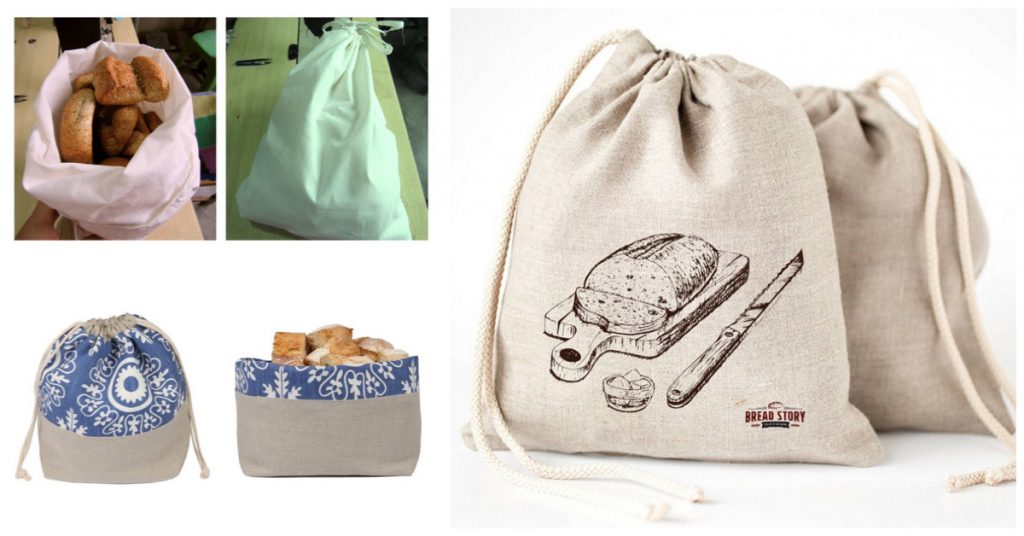 When you go to buy bread the best alternative is to take your cloth or reusable bag. You can keep the bread, as well as the other purchases you make.
They are totally environmentally friendly because you can wash them and keep using them, and they are much more resistant than reusing paper bags which can easily be torn.
Buy big and avoid small jars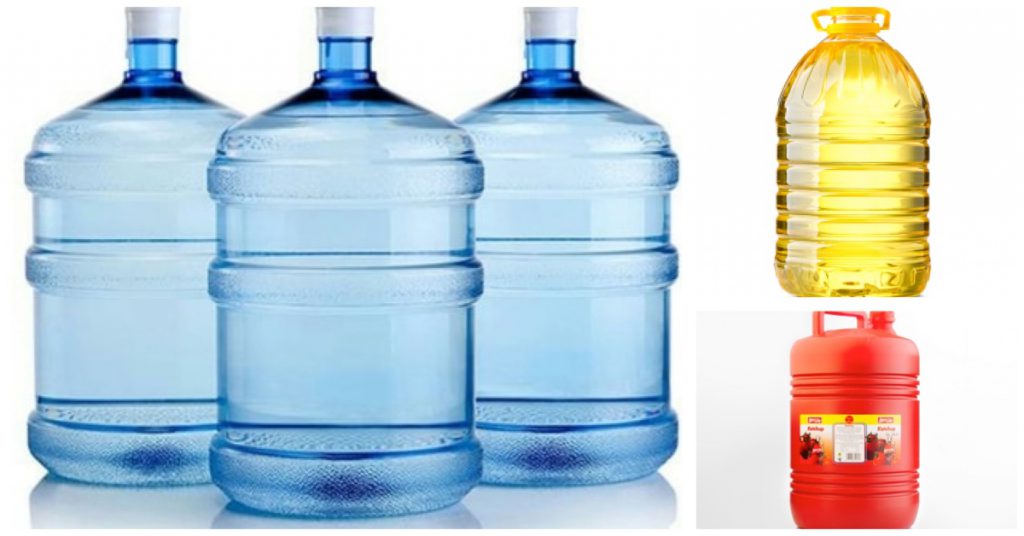 When you buy basic items such as water or oil, try to buy in large quantities and refill the jars you have at home.
This way, you don't throw away so many plastic containers that – due to bad waste management – end up in sea and river waters, waiting for centuries for their total disintegration.
This is an economical option with which you can measure your consumption of these products.
If you love coffee, you'll also love this tip
Every day, thousands of plastic cups are thrown away after 10 minutes of use and their contribution to pollution is very high, especially because of their long decomposition process.
In view of this reality, many companies have bet on changing plastic cups for cardboard models.
Every time you go to buy a coffee, take a thermos or a cup with you so you don't have to use the plastic cups
Nowadays, there is a wide variety of non-polluting thermoses – ranging from bamboo to stainless steel – where you can drink your regular coffee.
Ice cream cones: Ecological and tastier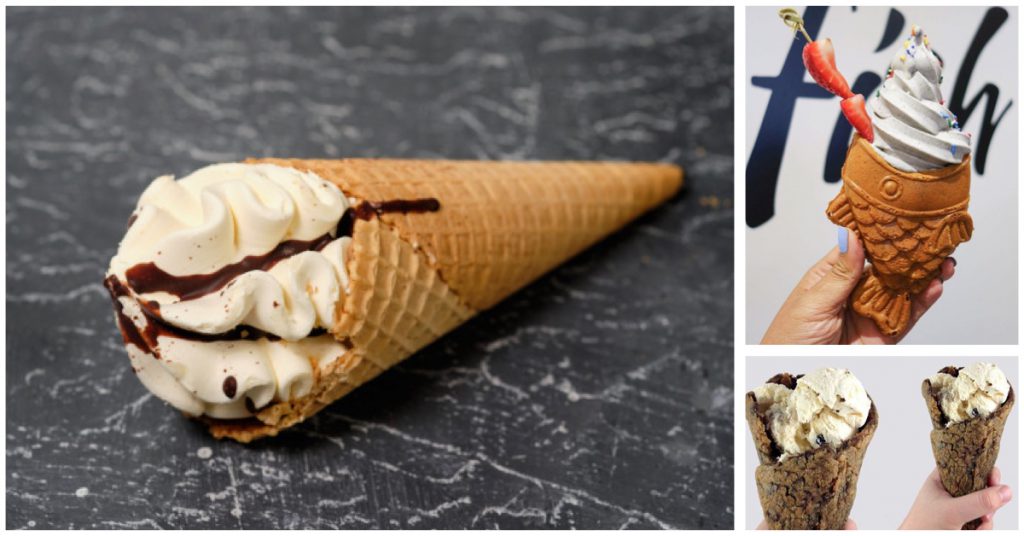 Eating a piece of ice cream is more polluting than you think.
From the tub to the teaspoons, which we normally use in ice-cream shops and cafeterias, are made of plastic.
Therefore, it is advisable to eat ice cream in a cone. Besides enjoying the taste of your favorite ice cream, you can eat the cone made with cookie.
In some places they give you a teaspoon so that you can eat your ice cream easily, so do not accept it when they offer it to you.
Remember that it will only take you 15 minutes to use that teaspoon to eat an ice cream, then it will take centuries until it disappears from the planet.
---
Greenuso, the place you were looking for
Can you imagine a store where you can buy everything you need to live without plastic?
It sounds like a utopia, but it is a reality
From Greenuso's online store, you can purchase any of our ecological products.
Compostable or biodegradable bags, reusable products, bamboo variants to various products, ecological tableware, cardboard or bamboo straws, are some of the products that make up our online store.
If you are a company or an event organizer, we invite you to check out our customization service.
Take your organization to a dream level, showing every guest at an event that it is organized professionally.
If you have any questions, we invite you to visit greenuso.com and learn everything we have for you and your business.
You can also consult or clear up any doubts, through our online shop's service system.
The care system, monitored by its own developers, will allow you to know all the details of the product you want to buy.
Now it's your turn, tell us what your alternatives are for living without plastic.