How to Personalize Plastic Cups Creatively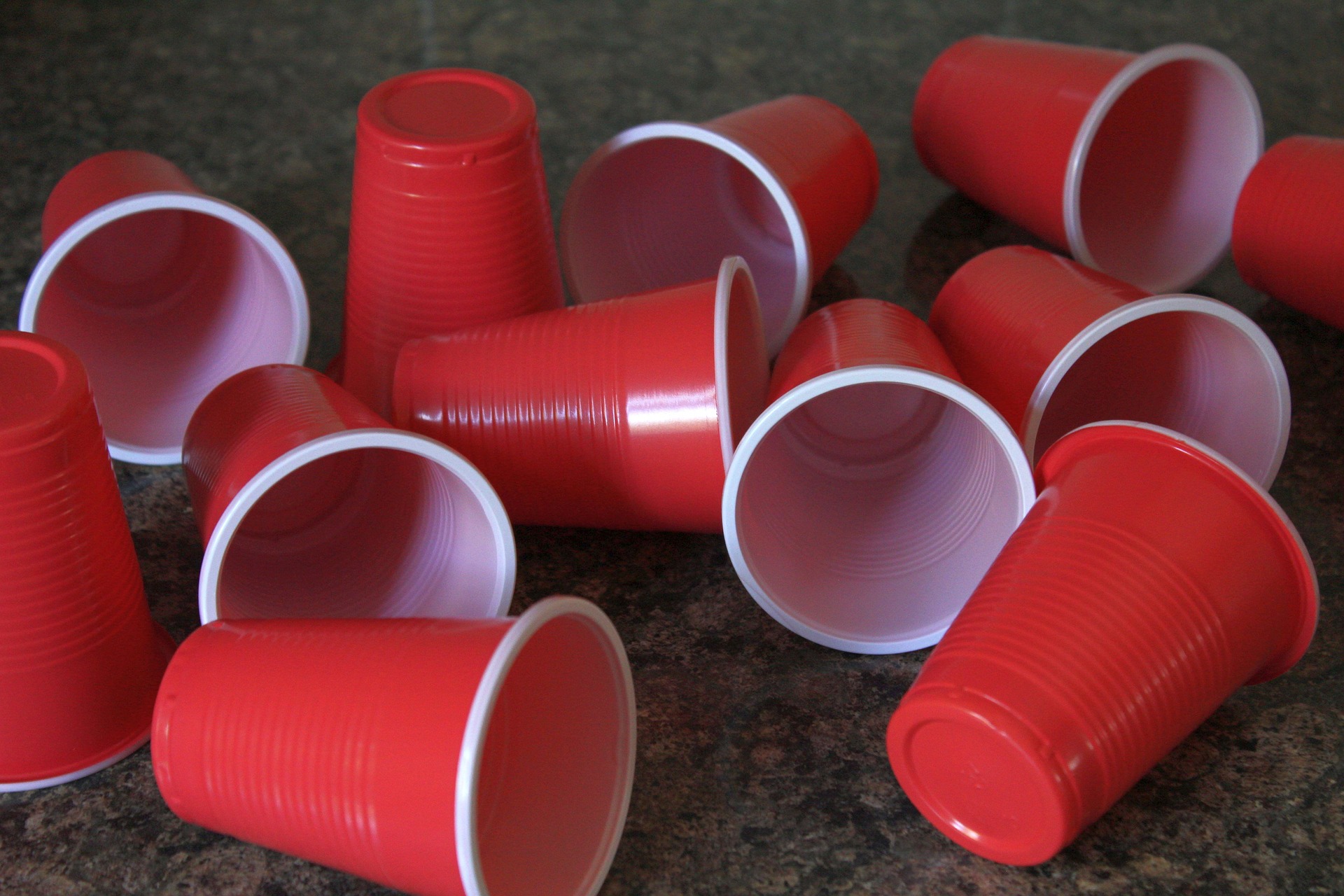 Customized plastic cups are used by many companies and organizations as a form of advertising. Others use them as gifts for special occasions.
Personalizing glasses will make your business even more visible. You will be able to place the logo of your bar, restaurant, advertising slogan or any interesting design that will help you get more customers.
Imagine having your personalized glass with your brand logo at parties or family gatherings, even as a daily use. Thanks to it your brand will be present at all times through this element.
If you want to learn how to customize plastic cups in a creative way, have a look until the end!
Benefits of plastic cups
Plastic is a popular material, as it is extremely practical, light, resistant and very easy to clean. Therefore, it is widely used to make advertising products.
It is made from polymers that are derived from fossil fuels, such as petroleum. One of the most popular products made from plastic is the cup.
These elements, in many occasions can be reusable and recyclable. So, you will be able to make a sustainable use of them and they will have more durability. Thus, there is a positive balance to the care of the environment, because with them you will be creating sustainable advertising easily and without any cost.
Types of plastic cups
Plastic cups can be divided into three types:
Biodegradable Plastic Cups PLA
These plastic cups are characterized by their appearance and feel, and are made from vegetable ingredients. The bioplastic or PLA plastic offers you the possibility to contain cold and hot drinks safely. The main component of this type of plastic cup is corn starch.
Economical Plastic Cups PP
These types of cups are made of polypropylene. They are very functional and versatile cups, with the capacity to store hot or cold drinks. Its adaptation to various uses makes it the most sought-after on the market.
They are widely used at parties, birthdays and celebrations. They are the ideal solution to offer a quality service without wasting time and money, obtaining the highest possible profitability.
Unbreakable Plastic Cups PP
If you are involved in the organization of mass events, fairs or parties, this type of glass is ideal for you. It offers you a surprising resistance in its use.
They are made with polypropylene as the main ingredient. Thanks to this, it can be used in the microwave, automatic dishwasher and can withstand knocks and falls.
How to customize plastic cups?
Personalising plastic cups has become a new trend, as they can be adapted to practically any type of business or company. In addition, it is a promotional item that is very resistant, lightweight and insulates the temperature of the drink.
Here are some tips on how to customize plastic cups in a creative way:
As a souvenir of family events
Custom cups can be used for many events, including personal and family celebrations. For example, to commemorate the birth of a child, your parents' golden wedding anniversary, marriage, birthday, graduation, and more.
It will be a detail that many people will remember and I'm sure no one will throw it away. It will be a very special gift that will make you transmit the love you feel towards family and friends.
As publicity in events and festivals
Various festivals and events are perfect spaces for fun and adventure, but they are also popular places for promoting items.
In this case, customized plastic cups are widely used for advertising, incorporating your corporate image into them. Either through the printed logo, image, phrases, etc.
As a gift material for customers
It is very common for businesses or companies to give away advertising material to their customers. Especially on holidays, such as Christmas.
Customized plastic cups are an excellent option, since with them you will be inviting your customers to celebrate a year of success and achievement. Also, you can give them as a gift when signing a contract or business relationship.
This type of gift will help you to increase the recognition of your company or brand, and will arouse the interest of your customers. In addition, it achieves a broad advertising effect for your company, products and services. Also, it can strengthen relationships with employees, business partners or customers.
For use in restaurants, bars or cafes
Customized plastic cups can be very useful in restaurants, bars and cafes. You can put the logo of the place or business on them and the customers will be able to enjoy their drinks.
Also, you can give them the plastic cup as a gift and offer them as a souvenir of the place and then they can use it at home. With plastic cups the business brand is always present
Where can I buy customized plastic cups?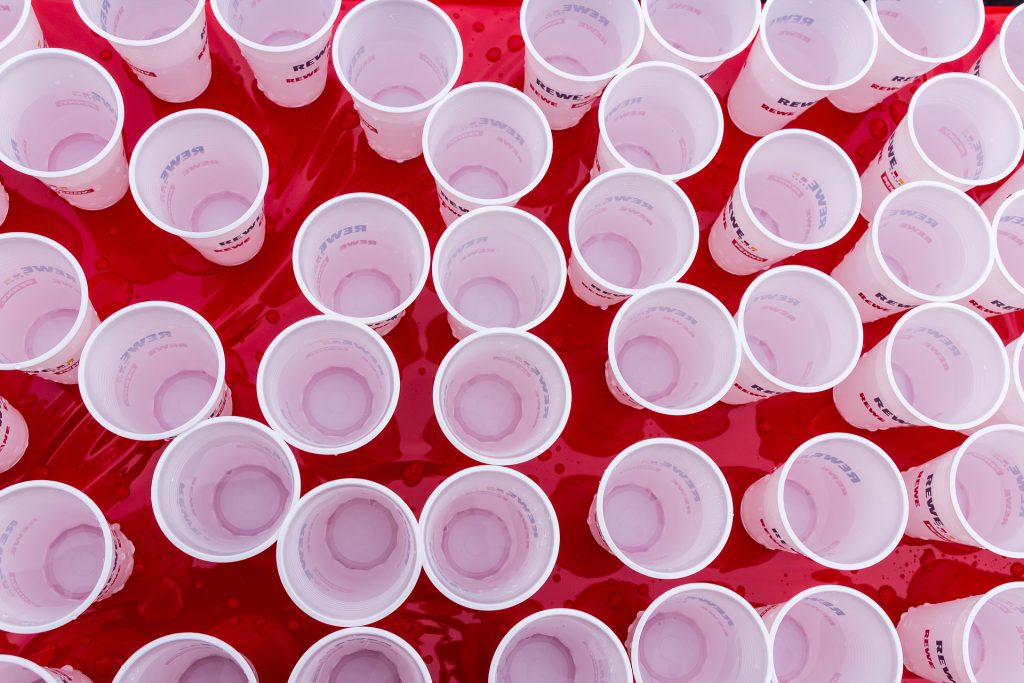 In our Greenuso virtual shop you will find a large selection of plastic cups ready to be customized. From cocktail glasses in different colours to cups with handles, and many more.
Our cups are recyclable and reusable, as they are processed in the right way and are completely environmentally friendly.
Also, we offer you cardboard and paper cups, which are made of 100% biodegradable materials. They are ideal for use with hot and cold drinks. They are comfortable, safe and do not deform when exposed to temperature changes.
If you are looking for compostable cups, these are considered a perfect substitute for plastic, and therefore are highly recommended.
If you need custom plastic cup lids, we have them too. They are a perfect complement for you to take your drink anywhere you want without spilling it. They are ideal for fast food outlets or takeaways. We have lids for plastic cups of any size, oval or flat. They are also suitable for cardboard cups.
All our products respond to the needs and desires of our customers. Also, we send your purchase to the address you indicate, within 24 and 48 hours after your order has been verified.
Don't wait any longer, decide what type of plastic cup you want to personalize, contact us and get ready to give a great gift.