How to attract customers to a restaurant. Tips and tricks
How to attract customers to a restaurant. Tips and tricks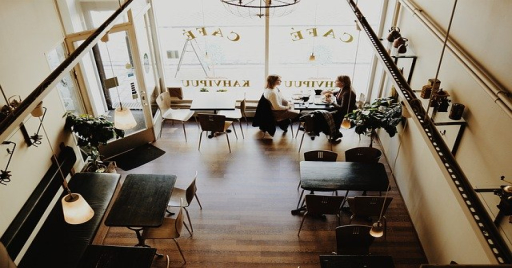 Attracting customers to a restaurant is not an easy job. This is because there is a great deal of competition in this sector. Therefore, it is necessary to establish strategies to make the difference between potential competitors.
Here are some tips and tricks to help you develop creativity in your restaurant and gain an exponential reputation:
Personalization
Customers are currently looking for personalisation, i.e. offering them products that are tailor-made for them. This makes them feel special through the food and drinks made to their taste.
Among the strategies of personalization is the creation and decoration of serving coffee. Also, you can do it with salads, desserts or any kind of food you offer a la carte, where you can choose all kinds of products to our taste.
Customer service
How can you improve customer service in a restaurant? You must take into account that diners not only take away the memory of the taste of the food, but they also give importance to the treatment they received, talked to or saw.
It is important to receive customers with a smile. In this way, we infect them with positive energy and joy. The priority is to make them feel comfortable and to make the place a pleasant and welcoming environment for them.
Attract customers with flowers
Although it is a tradition from Roman times, today it is accepted in a good way by the customers. The idea is to offer them dishes with edible flowers, a very common trend in European kitchens. Not only is one attractive to the eye, because of the colors and textures, but the flowers represent a great nutritional contribution of vitamins.
Improve the customer experience
Today there are many options for eating, as you can choose from a variety of restaurants, home service, fast food, and more. So it's not enough to just offer good food to get customers back to the restaurant.
Gastronomic marketing goals should focus on your potential, repeat or loyal customers.
Restaurants must use different strategies to attract customers to their business, always taking into account the experience they get and their loyalty. How to achieve this? It is essential that a customer comes back to the restaurant, or on the contrary, does not come back.
Currently, users are looking for where to go through the Internet. Based on the users' opinions and interaction in social networks or web pages, they choose the products, prices and location.
Remember, the customer experience journey is made up of three stages. The first when they make their choice, then the enjoyment of the experience, and finally when they remember it in a good or bad way. On this last aspect will depend whether or not they offer a recommendation in the future.
Food and drinks within reach of the diner
Design an area within your restaurant where your diners can observe and choose the foods they want to eat. A space within reach of the client that creates security for everything they are about to taste.
With this strategy you will manage to position the objectives of the restaurant, including customer loyalty to excellent service.
If it's organic, so much the better!
Healthy eating is a consumption habit that continues to increase progressively and is in trend in many countries. Hence, ecological awareness is taking the lead, and therefore consumers choose foods made with organic products.
So, these are not industrially processed, so there are many health benefits. Also, they considerably improve the taste of food. The more natural and fresh the ingredients, the better the acceptance by customers.
If you bet on offering your customers a healthy and balanced cuisine, you will manage to attract a lot of customers to your restaurant. You won't need to change the whole menu, just offer new healthy alternatives.
Apply trashcooking
Continuing with the ecological line, one of the growing trends is trashcooking. It is a strategy that consists of taking advantage of everything that is left over in the kitchen in order to reduce waste and contribute to the care of the planet.
Most restaurants use trashcooking to save on raw materials and take advantage of items such as hides, tendons or entrails to create delicious dishes.
This is an action that can work for you to attract customers through the new eco-conscious kitchen.
Decoration also counts
Customers today are looking for a restaurant, apart from delicious meals, a place where they can eat in peace. So, how to enjoy every bite and relax in an environment that gives them confidence, inviting them to stay and come back when they want.
If you want to continue with the ecological trend as well as the food, bet on using decoration materials that are of quality, light and practical. An excellent idea is to use ecological and natural elements such as wood, stone, bamboo, among others.
It is essential to use very fresh, earth-coloured plants and flowers and to provide light and warm lighting. Use recyclable or organic tableware. Disposable or biodegradable napkins and tablecloths.
Organic tableware is a very good alternative to use in restaurants and help the environment. This makes customers see how the company is committed to caring for nature, and will help attract customers.
Where to buy organic products?
At Greenuso we offer you a great variety of disposable and biodegradable tableware models with which you can present your dishes in a different and original way. Without a doubt, it will be an affordable alternative that will help you save and take care of the environment at the same time.
These can be personalized and will give your restaurant an eye-catching and creative touch. Remember that, there are many alternatives to take care of the environment, just start!
In our online store we are committed to raising awareness and reducing plastic in your daily life. For this reason we manufacture products with the best healthy and durable materials.